A new petition supporting the recognition and availability of Ivermectin for prophylaxis and early outpatient treatment of COVID-19 has officially launched for signatures from the Canadian public.

The first priority of the Canadian Covid Care Alliance is to promote the prevention and early treatment of COVID-19. The success of this petition will demonstrate to the Canadian Government the widespread support among citizens and medical practitioners across the country for this safe and inexpensive medicine, which has been used with tremendous success to treat thousands of COVID-19 patients across the world.

We encourage all of our readers and members to visit the petition on the House of Commons website, review the petition details and consider adding your signature to signal your support. Signatures can be added until December 25, 2021.
Petition to the Government of Canada
Whereas:
Early outpatient treatment utilizing multiple repurposed medications for COVID-19 have been demonstrated in numerous clinical trials to reduce hospitalization and death;
Vaccine efficacy declines over time, in part due to new variants, rendering all people susceptible to SARS CoV2 infection;
Accordingly, both vaccinated and unvaccinated persons with COVID-19 benefit from early treatment;
Ivermectin has been determined to be remarkably effective in prophylaxis (~86% fewer cases) and treatment (~68% fewer deaths) for COVID-19 by the British Ivermectin Recommendation Development panel;
Ivermectin has proven to be very safe, as one-third of the world's population (~7,850,000,000) has taken ivermectin to prevent various parasite (worm) infections; only 16 deaths and 5663 adverse events reported through WHO/VigiAccess pharmacovigilance from 1992 to September 2021;
Several countries (many or all regions), including Bangladesh, Belize, Bulgaria, Egypt, India, Japan, Nigeria, Peru, Portugal, Slovakia, South Africa have made ivermectin readily available (often over-the-counter or free);
Ivermectin is already approved in Canada for anti-parasitic use and is now generic and inexpensive;
Ivermectin is a candidate to provide protection and prevention against COVID-19;
Many Canadians are taking veterinary ivermectin with risks to their health as reported by Health Canada; and
Schedule II medications provide additional safety through advice from a pharmacist.
We, the undersigned, physicians, scientists, and other concerned residents of Canada, call upon the Government of Canada to urgently examine the evidence in favour of ivermectin and consider making ivermectin available immediately to Canadians as a schedule II medication, obtained directly from a pharmacist.
Sign the petition here to make Ivermectin widely available for COVID-19 treatment in Canada.
---
This Petition Is Closed. Here Is The Breakdown By Province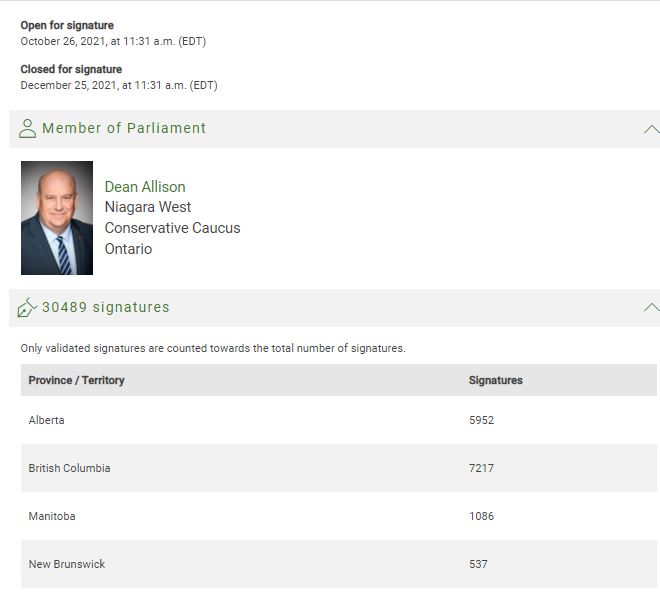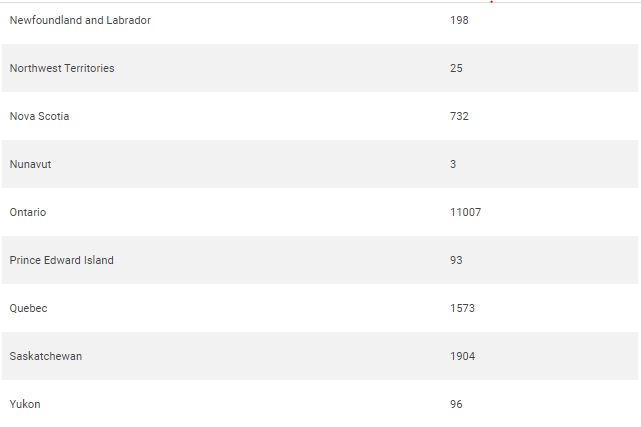 ---

What does freedom mean to you?

Bodily autonomy is a right of every Canadian. It encompasses the right for individuals to make their own medical decisions and to choose the procedures performed on their bodies. Since the availability of the emergency use COVID-19 vaccines, many legislatures and companies have introduced measures to enforce various forms of vaccination "duty".
Did you know that we have a VaxxTracker tool linked on our website?
Our partner, VaxxTracker, gives you a safe place to self-report symptoms you believe resulted from a vaccine.
Report symptoms that you believe resulted from a vaccine here.
Our alliance of independent Canadian doctors, scientists and health care practitioners is committed to providing top-quality and balanced evidence-based information to the Canadian public about COVID-19 so that hospitalizations can be reduced, lives saved, and our country safely restored as quickly as possible.

We need more Canadians to help get this information out and to share it coast to coast. Will you help? Follow us on our social media channels Share 2 of our articles in your channels Drop content you feel is important into comments of social posts you follow Email this newsletter to 4 friends Donate today