Boycott?
"World Economic Forum Partners are leading global companies developing solutions to the world's greatest challenges. They are the driving force behind the Forum's programmes.
Our Partners engage in Forum Platforms to shape the future, accessing networks and experts to ensure strategic decision-making on the most pressing world issues." Quote from the WEF website.
As of April 4, 2022 – Listed are: ( Pulled from https://www.weforum.org/partners/ )
Be sure to check out the supporters of the Young Global Leaders // Check out The Global Shapers. We need to put a stop to these branches of the WEF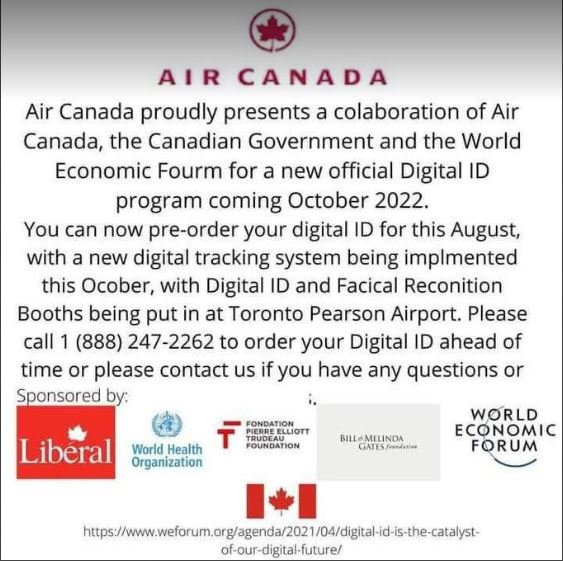 Ask ourselves how a corrupt, criminal organization like WEF, and the Bill and Melinda Gates foundation should have any influence on Air Canada.
I will never fly Air Canada Again.
This website has more information https://www.beyondthenarrative.ca/canadian-federal-politician-members-of-the-world-economic-forum/