Where possible use organic ingredients. If you can't, wash your fruit with some water, baking soda, and apple cider vinegar. (I used regular vinegar, because I didn't have apple cider)
INGREDIENTS
– 3 Organic Grapefruits
– 3 Organic Lemons
INSTRUCTIONS
Take the peels, place in pot (white lining ok, save fruit for later).
Cover with glass lid, and simmer in 3 inches of spring water for 3 hours.
Allow liquid to cool completely.
Take liquid, pour into quart mason jars (refrigerate one, freeze the other).
How to take:
Take 1 shot of mixture, added to 3 shots of tonic water. (Must be tonic!)
Do this 3 times a day.

*This is a helpful tip and not intended to be medical advice.

Shared from https://www.amethystmom.com/homemade-hcq/
---
Further/Similar Instructions from Another Helpful Website
….And then add Tonic Water.
BTW… if you are using store-bought Tonic Water, please make sure it doesn't contain Aspartame. That for sure, will pull down your health rather than build it up!
We simply sip the tonic and find it really enjoyable.
I'm planning on trying it with homemade soda water, but haven't done so yet. If it's good, I will not be buying anymore Tonic Water.
Tonic Water itself contains a certain amount of Quinine.
So what are the dose instructions?
For prevention we take the tonic 2 – 3 times a day.
If you have symptoms of shedding, you may need to up your doses… and include Pine Needle Tea.
Homemade Quinine is not hard to make and it makes a lot in one go, so why not give it a try?
Dr. Vladimir (Zev) Zelenko, a NY practitioner, who has used hydroxychloroquine and azithromycin plus zinc sulfate successfully to treat COVID-19 patients, has sent this letter to President Trump. You can read it below.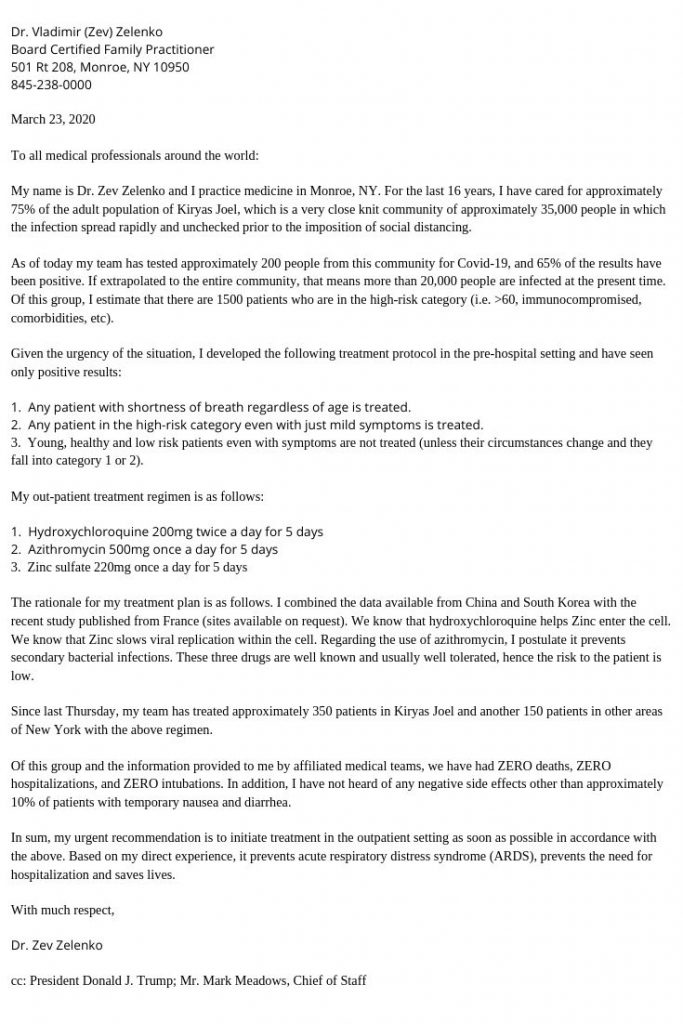 Shared from mouthfulmatters.com/homemade-quinine-hcq-easy-steps-to-make-your-own/