The World Economic Forum hosts Cyber Polygon, an international technical exercise to prepare for a massive cyber attack which targets infrastructure crucial for ongoing survival of a developed nation and helps developing nations.
After you read this opinion piece, you can decide about Rogers for yourself!
HISTORY
Recently, there was a ransomware attack on a meat plant resulting in a spike in prices at local grocery stores. (NY Times: https://www.nytimes.com/2021/06/01/business/meat-plant-cyberattack-jbs.html)
Start @ about 3.5 minute timeline, go from there.
Start @ 1.0 minute timeline.
Let's take a moment to consider the circumstances of the previous international exercise titled Event 201 back in October 2019. Event 201 was a global pandemic exercise detailing a scenario similar to the COVID-19 pandemic which followed only months later. It was based around a coronavirus outbreak originating from an animal in the wild. (COVID-19 was said to have originated from bats but after a year, it has come to light that it was from within the disease laboratory of Wuhan. (John Hopkins: https://hub.jhu.edu/2019/11/06/event-201-health-security/)
These large global organizations clearly have ties to governments and private organizations worldwide. They have resources available to them that small businesses and most moderate sized businesses do not have. Therefore, it is crucial that CPS brings this to the attention of our clients and community members. Cyber Polygon is scheduled for July 9th, 2021 and only available to organizations that apply for attendance. (World Economic Forum: https://web.archive.org/web/20220104022722/https://www.weforum.org/projects/cyber-polygon )
Shared from https://www.cpsllcpa.com/cyber-polygon
More below the file. [I am shocked at the companies in this document]
---
The Geneva Dialogue: On Responsible Behaviour In Cyberspace
The Geneva Dialogue's Partners, Contributors and Leads
https://genevadialogue.ch/#partners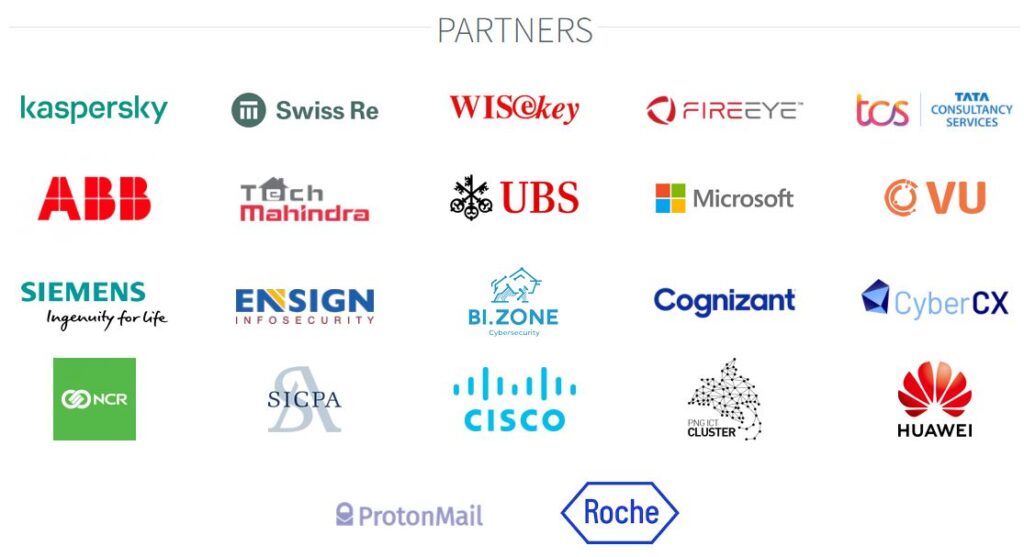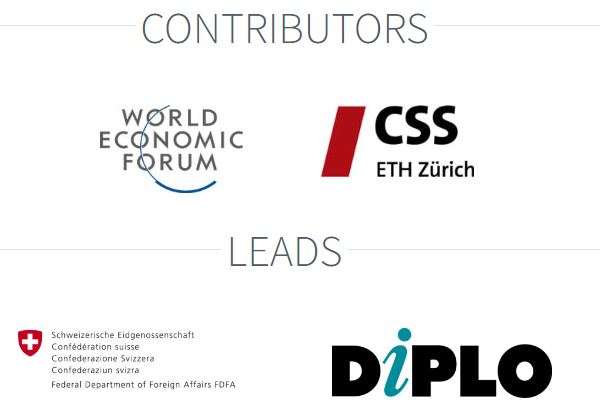 ---
This project is part of the World Economic Forum's Shaping the Future of Cybersecurity and Digital Trust Platform
Concept 2020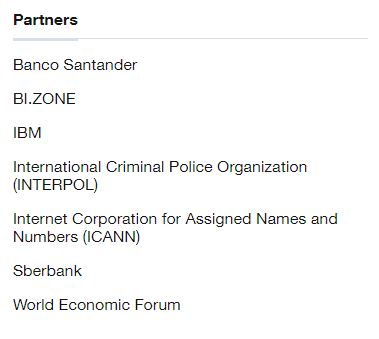 Cyberspace by nature has no borders, which allows those criminals to launch attacks from anywhere in the world, at any time. As legal parameters are proving unable to keep pace with the speed of technological proliferation, the absence of international laws capable of restricting the actions of attackers regardless of their geolocation gives them a sense of absolute impunity. To counter this effectively, there is an urgent need to start learning the basics of working together.
What is Cyber Polygon?
Cyber Polygon is an international capacity building initiative aimed at raising the global cyber resilience and the expansion of intersectoral cooperation against cyberthreats.
The partners and participants involved in Cyber Polygon are tech and cybersecurity companies, international organisations, as well as state and law enforcement agencies coming from all corners of the globe.
Concept 2020
Even those companies, whose cybersecurity is based on cutting-edge technologies, are not immune to cyberattacks. In such cases the response teams have to be prepared to react quickly and effectively.
This, however, requires regular training and boosts of skills, which can be hard to organise, as most companies don't face cyberattacks on a daily basis.
How can we learn to make right decisions in a crisis before it hits? And how to prevent "digital pandemic"?
This year at Cyber Polygon, our goal is to simulate very realistic situations allowing our participants to get through a crisis without any consequences and discuss with global leaders how to prevent and deal with such situations in reality.
Date: 8 July (this article is shared from 2020)
Format: Virtual Contact: Akshay.Joshi@weforum.org
This page has been removed from the wef website. The only share we can provide is from wayback machine from 2020.
https://web.archive.org/web/20200624141615/https://www.weforum.org/projects/cyber-polygon/
---
This project is part of the World Economic Forum's Centre for Cybersecurity Platform 2021
Cyber Polygon in 2021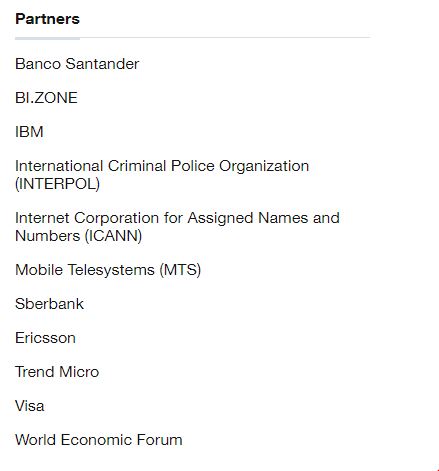 Cyberspace by nature has no borders, which allows criminals to launch their attacks from anywhere in the world, at any time. As legal parameters are unable to keep up with the pace of technological proliferation, the absence of international laws capable of restricting the actions of attackers regardless of their geolocation gives these criminals a sense of absolute impunity. To counter this effectively, there is an urgent need to start learning the basics of working together.
What is Cyber Polygon?
Cyber Polygon is a unique cybersecurity event that combines the world's largest technical training for corporate teams and an online conference featuring senior officials from international organisations and leading corporations.
Every year, the training brings together a wide range of global businesses and government structures while the live stream draws in millions of spectators from across the world.
2020 results
120 teams from 29 countries took part in the technical cybersecurity training in 2020. The live stream viewership reached 5 million, spanning across 57 nations. The comprehensive report with detailed results of Cyber Polygon 2020 is available here.
Cyber Polygon in 2021
This year the discussions during the live stream will be centered around secure development of ecosystems. With the global digitalisation further accelerating and people, companies, and countries becoming ever more interconnected, security of every single element is the key to ensure sustainability of the whole system. During the technical exercise, the participants will hone their practical skills in mitigating a targeted supply chain attack on a corporate ecosystem in real time.
The event will be held online on July 9th (this page is shared from the 2021 wayback machine). You are welcome to join the training and see further details on the official website.
Contact: Akshay.Joshi@weforum.org
Shared from the wayback machine https://web.archive.org/web/20210317062529/https://www.weforum.org/projects/cyber-polygon
---
This project is part of the World Economic Forum's Centre for Cybersecurity Platform 2022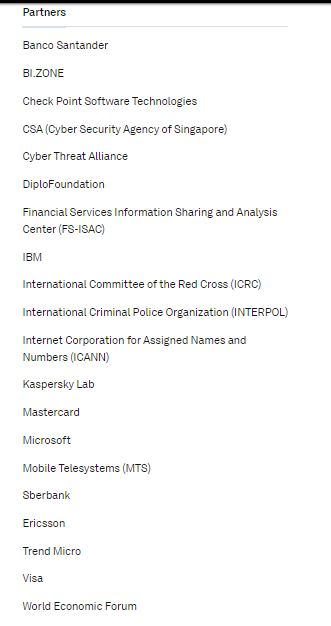 These days, as the digitalisation is gathering pace, ecosystems are more widespread than ever. The interconnectedness between industries and countries is growing, while companies are taking the expansion of their supply chains to a global scale. In this context, the vulnerability of one organisation can undermine an entire supply system. The effects of such incidents can echo throughout the world. Thus, we understand that the resilience of supply networks must be an issue of global concern.
In this environment, the best strategy to safeguard our future is to build up the right skills and to understand the risks involved. This is why Cyber Polygon 2021 was dedicated to secure ecosystem development.
What is Cyber Polygon?
Cyber Polygon is a unique cybersecurity event that combines the world's largest technical exercise for corporate teams and an online conference featuring senior officials from international organisations and leading corporations.

Cyber Polygon 2021
Leaders of global organisations and state representatives met at the online conference to analyse the current trends and risks posed by increased interconnectivity. One of the talking points was the resilience of digital ecosystems and the promotion of a safe digital future by means of mutual efforts, justice, and equality. More than 7 million people from 78 countries tuned in to watch the Cyber Polygon online conference.
The technical training was designed for the participants to exercise their skills in repelling a massive supply chain attack on a business-critical system in real time, followed by a full-scale investigation of the incident. A total of 200 organisations from 48 countries took part in the technical training. Cybersecurity and digital sustainability are gaining momentum across all continents, nations and trades, and even traditional industries now recognize cybersecurity as their strategic priority and seek to develop their cyber defence competencies.
The World Economic Forum (WEF) will stage another cyber attack exercise 2021 as it continues to prep for a potential cyber pandemic that founder Klaus Schwab says will be worse than the current global crisis.
The event also incorporated an expert track for field professionals which featured insightful presentations by cybersecurity experts. This track addressed an array of current cyber risks and threats, as well as the key aspects of developing a mature cybersecurity posture.
A comprehensive report on Cyber Polygon 2021 with detailed results is available here.
Cyber Polygon 2022 to Take Place on July 8
Cyber Polygon is organized by BI.ZONE, an expert in digital risks management (Sber Ecosystem), with the support of the World Economic Forum's Centre for Cybersecurity and INTERPOL. The training is conducted on an annual basis and will take place for the fourth time in 2022. The central theme this year is Digital Resilience in the Cloud Age.
The event will consist of three parallel tracks: an online conference with the participation of top executives from global organizations, a technical cybersecurity training for corporate teams, and expert talks from leading specialists in practical cybersecurity.
Speakers from around the world will discuss how to maintain business continuity and develop safely in the cloud era. Among the invited experts are leaders of the private and public sectors from across the globe as well as representatives of international organizations.
Meanwhile, during the technical training, participants will work through the actions of a corporate response team in a targeted attack on their hybrid cloud infrastructure.
"Organizations around the world are experiencing an extreme shortage of competent cybersecurity experts, reaching a deficit of several million specialists. In the meantime, cyberattacks are becoming more and more sophisticated, and cybersecurity specialists now have to focus on being proactive and continuously developing their professional skills, rather than keeping pace with criminals. We realize that sharing skills and knowledge is essential to increase the overall level of expertise worldwide. This is why we conduct Cyber Polygon, where industry professionals will exchange their experience and knowledge for the fourth consecutive year," Stanislav Kuznetsov, Deputy Chairman of the Executive Board, Sber.
"Last year, the event sparked so much interest that we were able to accept just a fifth of all applicants. This year, we are expanding the training infrastructure to accommodate much more companies. As usual, the training will be free of charge, and its principal goal remains the same—to strengthen cybersecurity at all levels," Dmitry Samartsev, BI.ZONE CEO.
"INTERPOL has been an integral part of the Cyber Polygon since its inception in 2019. This partnership aligns with one of our core pillars of enhancing the capabilities of law enforcement in combating cybercrime, part of INTERPOL's Global Cybercrime Strategy in support of our 195 member countries. We have no doubt that this year's Cyber Polygon will provide another important milestone for us all to become more agile and responsive to the ever-evolving cybercrime in the cloud age," Craig Jones, Director of Cybercrime, INTERPOL.
"Cyber Polygon's cybersecurity training event helps raise awareness of cyber attacks across organisations, across borders and across the public and private sectors. The impressive year-on-year growth in the number, variety and geographical spread of Cyber Polygon's participants shows that it is responding to a global need. Each year the exercise develops in scope and sophistication, keeping pace with evolving cyber threats, and we look forward to Cyber Polygon 2022," Alexander Klimburg, Head of Centre for Cybersecurity, World Economic Forum.
Cyber Polygon is an international initiative between BI.ZONE and Sber. Last year, the training gathered 200 teams from 48 countries. The online conference attracted more than 7 million viewers from 78 countries. The event featured Mikhail Mishustin, Prime Minister of the Russian Federation; Herman Gref, CEO and Chairman of the Executive Board at Sber; Professor Klaus Schwab, Founder and Executive Chairman of the World Economic Forum; Steve Wozniak, Co-founder of Apple Computer, and other participants.
shared from Jan 2022 wayback machine https://web.archive.org/web/20220120042257/https://www.weforum.org/projects/cyber-polygon
and
https://web.archive.org/web/20220626002751/https://cyberpolygon.com/news/cyber-polygon-2022-to-take-place-on-july-8/
---
Shaping the Future of Cybersecurity and Digital Trust
Strengthening global collaboration to address systemic cybersecurity challenges and improve digital trust to safeguard innovation, protecting institutions, businesses and individuals.
As technological advances and global interconnectivity accelerate exponentially in the Fourth Industrial Revolution, unprecedented systemic security risks and threats are undermining trust and growth.
Our Platform leads a strong and growing global effort championing cybersecurity as a competitive advantage that creates value and opportunities for public and private organizations, and ultimately for all. Effective cybersecurity safeguards digital trust, spurs innovation and progress in society, enhances the social responsibility and accountability of organizations, the cumulative effects of which enable economic prosperity and inclusion.
Through ongoing collaborative action and partnership in the Forum's public-private network of leaders from business, government, civil society, academia and top experts, the Platform promotes a secure and prosperous digital future for all.
Founding Partners
Accenture, Fortinet, Palo Alto Networks, Salesforce, Saudi Aramco, Sberbank
Platform Partners
Absa Group, AIG, Aker, Allianz, Amazon Web Services, Bank Leumi Le-Israel, Banco Santander, Bank of America, Boston Consulting Group, BT Group, Check Point, China Datang, China Southern Power Grid, Cisco, Cloudflare, Credit Suisse, Deloitte, Deutsche Post DHL, DXC Technology, Eisai, Emirates Group, Equifax, EY, FTI Consulting, Generali, HCL Technologies, Hewlett Packard Enterprise, Hitachi, Huawei, IBM, Infosys, Iron Mountain Information Management, JD.com, Julius Bär Group, KPMG, Kudelski Group, Mahindra Group, Marsh & McLenan, Mastercard, Microsoft, Palantir Technologies, PayPal, PwC, Repsol, Saudi Information Technology Company, Saudi Telecom Company Group, State Grid Corporation of China, S&P Global, Tata Consultancy Services, Team8, The Depository Trust & Clearing Corporation, Total, Trafigura, UBS, Wipro, Zurich Insurance Group
Government, International Organizations, Academia and Civil Society
Carnegie Endowment for International Peace, Europol, FIDO Alliance, Global Cyber Alliance (GCA), International Telecommunications Union (ITU), INTERPOL, Israel National Cyber Directorate (INCD), Oman Information Technology Authority (ITA), Organization of American States (OAS), Republic of Korea National Information Resources Service (NIRS), Saudi Arabia National Cybersecurity Authority, Swiss Reporting and Analysis Centre for Information Assurance (MELANI), UK National Cyber Security Centre (NCSC)
Shared from https://www.weforum.org/platforms/the-centre-for-cybersecurity
---
Rogers Network Outage Across Canada Hits Banks, Businesses and Consumers
The outage comes as Rogers is attempting to take over rival Shaw Communications in a C$20-billion deal
Police in Ottawa said some callers may have difficulty reaching emergency services via 911 calls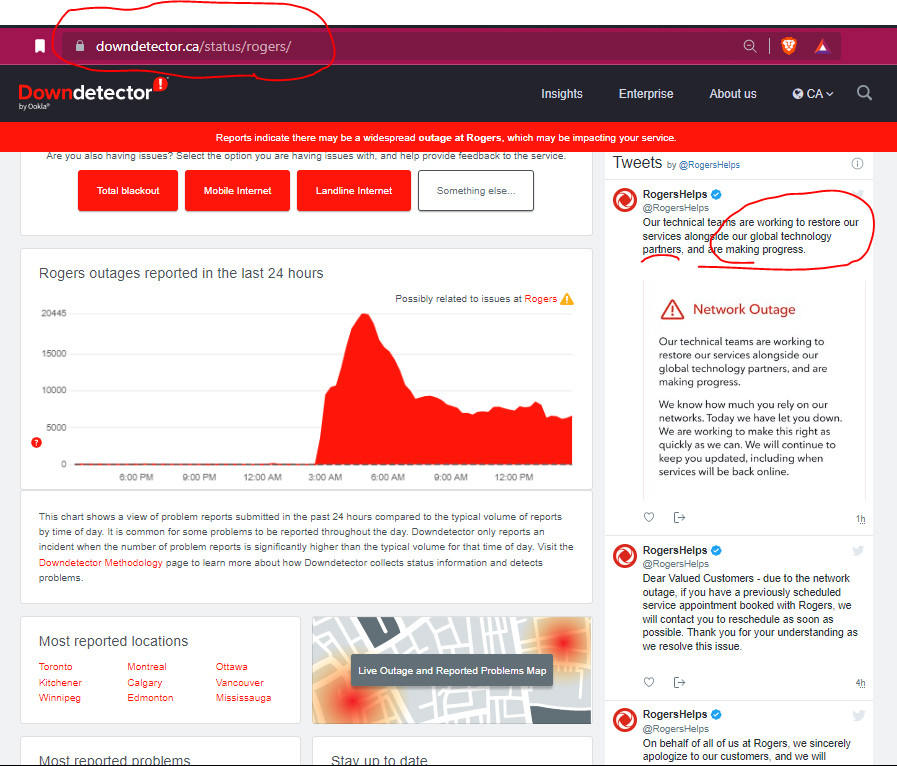 DUBAI: A major outage of Rogers Communications Inc's mobile and Internet networks on Friday caused widespread disruptions across Canada, affecting banks and police emergency lines in the second major outage to hit one of the country's biggest telecom providers in 15 months.
"We are currently experiencing an outage across our wireline and wireless networks and our technical teams are working hard to restore services as quickly as possible," Rogers said in a statement.
The outage, which appears to be bigger than the one last year that largely affected consumers, comes as Rogers is attempting to take over rival Shaw Communications in a C$20-billion deal.
Canada's competition bureau blocked Rogers' proposed purchase of Shaw, saying it would hamper competition in the country where telecom rates are some of the steepest in the world.
Rogers, which has about 10 million wireless subscribers and 2.25 million retail Internet subscribers, is the leading service provider in Ontario, and along with BCE Inc. and Telus Corp, controls 90 percent of the market share in Canada.
The Rogers outage is likely to raise concerns about competition in the industry.
"Today's outage illustrates the need for more independent competition that will drive more network investment so outages are far less likely," said Anthony Lacavera, [https://ssgtechnews.com/2018/01/09/globalives-anthony-lacavera-wants-to-undergo-ipo-for-blockchain-firm-by-mid-2018/] managing director of Globealive, an investment firm that had bid for a wireless provider [founder and CEO of Wind Mobile] involved in the Rogers/Shaw deal.
Police in Ottawa, the Canadian capital city, said some callers may have difficulty reaching emergency services via 911 calls.
Police in Toronto, Canada's largest city, raised a similar concern, although said its call center was fully operational.
Interac, which operates an email money transfer service used by several Canadian banks, said the outage was affecting its services. Toronto-Dominion Bank said it was facing system issues with Interac e-Transfer service.
Bank Of Montreal said the outage was affecting financial institutions, toll-free numbers as well as transactions, while Royal Bank of Canada said its ATM and online banking services were affected. [click their names. WEF Partner Businesses]
Downdetector, which tracks outages by collating status reports from a number of sources, showed over 20,000 user reports of the outage. The reports dropped to nearly 10,000 by 9 am ET.
Canadians waking up to the reality of no services on Friday morning had to scramble. "On my morning walk saw about 20 people standing outside Starbucks checking their cells probably due to #rogersoutage. Coffee shops are also busy this morning with people doing business meetings," Twitter user Bojan Land wrote.
Shared from https://www.arabnews.com/node/2119076/business-economy
---
The company offered no explanation for what caused he outage, its expected length, how many customers were impacted or where they were located.
"Our technical teams are working to restore our services alongside our global technology partners, and are making progress,? Rogers said in a statement.
"We know how much you rely on our networks. Today we have let you down. We are working to make this right as quickly as we can. We will continue to keep you updated, including when services will be back online.?
Toronto's Go Transit said in a tweet that some parts of its system were affected by the outage and fares could not be purchased using debit or credit cards. E-tickets may also be unavailable, it warned.
This is part of a story from https://www.business-standard.com/article/international/canada-outage-leaves-many-without-mobile-internet-service-causes-problem-122070900062_1.html
---
Economic vulnerability
Technology analyst Ritesh Kotak says he suspects the cause of the outage is "an update gone wrong" in one of Rogers' internal systems.
Regardless of why, Kotak says it underscores how vulnerable Canada's economy is to outages like this, and says he makes sure all his telecom services come from different providers for this exact reason.
"It shows just how reliant we are on this technology," he said in an interview. "From some government services … to working from home, all that has literally been shut down."
Shared from https://scceu.org/massive-rogers-outage-snarling-telecom-banking-and-government-services-continues/
---
Rogers first in Canada to launch 3500 MHz 5G spectrum, continuing 5G network leadership
T.RCI.A | June 15, 2022
Rogers turns on 3500 MHz in Nanaimo, BC with major urban centres and rural areas to follow
Use of spectrum expected to allow Rogers to deliver ultra-low latency, more capacity, faster speeds and new capabilities for consumers and businesses on Canada's largest and most reliable 5G network
Company is country's largest investor in 5G spectrum
TORONTO, June 15, 2022 (GLOBE NEWSWIRE) — Rogers Communications announced today it has started to deploy its 5G 3500 MHz spectrum holdings, with the first location going live in Nanaimo, BC this morning. The company will continue its deployment across Canada, including the urban centres of Calgary, Edmonton, Montreal, Ottawa, Toronto and Vancouver and multiple rural areas. More regions will follow as they are released according to the ISED timetable. Unlocking the 3500 MHz band increases network capacity and will boost speed and deliver ultra-low latency, paving the way for Rogers to offer infinite service possibilities for consumers and business customers, from augmented reality and machine learning to smart homes, vehicles and cities.
"As the country's biggest investor in 5G spectrum and the first to launch 3500 MHz, we are excited to expand Canada's largest and most reliable networki to more families, businesses and communities through the deployment of our 3500 MHz spectrum," said Tony Staffieri, President and CEO, Rogers Communications. "Today's deployment builds on our foundational 5G investment in low-band 600 MHz spectrum, so we can usher in a new era of mobile and fixed wireless broadband that will create jobs, fuel innovation and keep our economy competitive."
New 3500 MHz spectrum capabilities will allow Rogers customers to experience faster speeds, range and improved response and download times. Rogers will leverage these new capabilities with its partners on exciting new consumer use cases that will power immersive 5G experiences. In fact, Rogers has already tested a hockey Augmented Reality Immersive in-venue fan experience leveraging Rogers 5G 3500 MHz network in partnership with AWS Outpost Mobile Edge Computing (MEC), Ericsson, Immersiv.io, MLSE and the NHL to showcase expected benefits to fans.
"We're ready to take Canada's largest and most reliable 5G network even further with the deployment of our 3500 MHz spectrum assets, leveraging the full capabilities of the technology to bring Canadians the best mobile experience wherever they may be," said Jorge Fernandes, Chief Technology Officer, Rogers Communications. "The speed and capacity of 5G, coupled with our rapidly expanding network footprints, offers endless possibilities for consumers and business users, from smart homes, vehicles and cities, to augmented reality and machine learning and we're eager to deliver these benefits to Canadians no matter where they may live."
New capabilities will make many business solutions a reality for Rogers customers. Network slicing in the healthcare sector, like remote diagnostic capabilities, will provide real time images and X-rays to health care providers as they work enroute to health centres in ambulances. Using 5G MEC, port authorities will remotely control autonomous haulage vehicles in real-time to improve safety.
3500 MHz spectrum will enable improved capabilities and services to customers:
Rogers 5G SA & 3500 MHz – Rogers was the first operator to bring 5G to Canadians in early 2020, the first operator in Canada to launch a 5G Standalone Core, the command-and-control centre of the network, and the first to launch Canada's first commercially available 5G Standalone network, expanding 5G coverage. 5G SA is a key milestone to evolve 5G and support future use cases like edge computing and network slicing, which is further enabled by 3500 MHz spectrum to deliver innovative, fixed and mobile broadband services such as private networks and bandwidth and ultra-low latency on demand.
Broadband IoT Applications – 3500 MHz spectrum will power new customer experiences including enhanced smart city and public safety applications, like road safety and efficiency or smart parking solutions, for example.
Rogers Wireless Improvements – Rogers wireless customers with eligible devices are expected to experience improvements in speed, coverage, lower latency and capacity.
Private Wireless Networks – Commercial enterprises, universities, and public sector customers will benefit from 3500 MHz spectrum to provide a private wireless network for business and industrial operations, which will be crucial in cases where Wi-Fi or existing cellular networks have proven unreliable and ineffective.
Wireless Home Internet – 3500 MHz spectrum will provide increased capacity and even more reliable services for customers, including the ability to service more customers in underserved and unserved rural, remote, and Indigenous communities with reliable connectivity.
The Rogers 5G advantage
Rogers is the only national, coast-to-coast carrier in Canada to offer Standalone 5G, necessary to fully enable technologies such as network slicing and mobile edge computing (MEC) solutions. Coupled with the deployment of 3500 MHz, this combination will offer extraordinary benefits to consumers, including 5G private networks, enhanced AR/VR use cases and remote medicine applications.
Rogers recently announced an exclusive strategic technology alliance with Microsoft to combine Canada's largest and most reliable 5G network with Azure, unlocking 5G MEC and making Rogers Canada's largest operator partner of Microsoft Teams solutions and first in Canada to offer Microsoft's Operator Connect Mobile. The two technology companies will also explore collaboration on R&D opportunities to support the Internet of Things and MEC to advance 5G innovation and Canada's digital economy.
Rogers is fueling the development of 5G in Canada by building a robust technology ecosystem of R&D partnerships with post-secondary institutions, including UBC, University of Calgary, Sheridan College and University of Waterloo to develop new 5G consumer and business services, including the development of innovative 5G firsts and use-cases in the transportation, healthcare and public sectors. The release of the 3500 MHz spectrum will further enhance this research work.
About Rogers
Rogers is a leading Canadian technology and media company that provides world-class communications services and entertainment to consumers and businesses on our award-winning networks. Our founder, Ted Rogers, purchased his first radio station, CHFI, in 1960. Today, we are dedicated to providing industry-leading wireless, cable, sports, and media to millions of customers across Canada. Our shares are publicly traded on the Toronto Stock Exchange (TSX: RCI.A and RCI.B) and on the New York Stock Exchange (NYSE: RCI). For more information, please visit: www.rogers.com or http://investors.rogers.com.
shared from: https://stockhouse.com/news/press-releases/2022/06/15/rogers-first-in-canada-to-launch-3500-mhz-5g-spectrum-continuing-5g-network
---
Canadian Mobile Networks – Who Owns Who