"We've got to stop this insane fear of nothing" says Judy A. Mikovits, Ph.D. on today's "Good Morning CHD" episode. Dr. Mikovits shares eye-opening discoveries related to COVID, RSV and more. Viewers won't want to miss her insight into bioweapons, spike protein shedding, fear and prophylaxis treatment.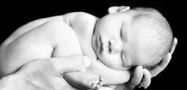 A MUST watch for Mothers, Fathers and Caregivers.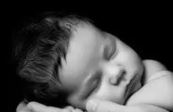 HOT SHOTS: The Real Dr. Judy mentions HOT SHOTS – Covid "Vaccine" information on toxicity. Check the toxicity of YOUR lot number by entering it into this website: How Bad Is My Shot.
Visit Dr. Judy's website, learn more about her therealdrjudy.com
---
Children's Immunity | RSV & Media Panicking Parents | CHD Conference Videos
---
RSV: is the media frenzy a fraud on RSV and meant to panic parents and force them to take the coming
RSV maternal vaccine made by the crooks at Pfizer?
Dr. Geert Vanden Bossche: "as more and more children get infected with RSV, their innate immunity will get better and better trained and we'll probably soon see a steep decline in cases (just like we previously witnessed with SC-2-mediated cases of MISC!). The more the kids get their innate immunity trained (due to SC-2, influenza or…. live attenuated childhood vaccines!), the lower the incidence of RSV will become. Of course, one could try to make people aware that all of this is due to the mass vaccination and that we need to stop this." (GVB, personal electronic communication, November, 20th, 2022).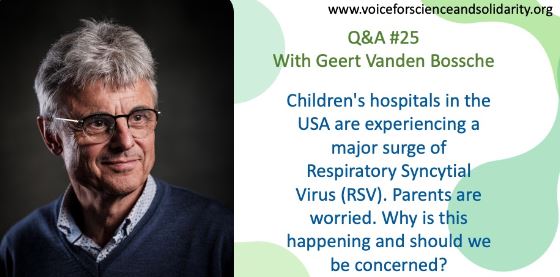 Shared from Dr. Paul Alexander https://palexander.substack.com/p/rsv-is-the-media-frenzy-a-fraud-on
---
Children's Health Defense: Conference 2022
The Path Forward — Uniting To Create a Better World
Gathering the video links. Browse the conference videos here.
Watch Conference Videos Here
Children's Health Defense's mission is to end childhood health epidemics by working aggressively to eliminate harmful exposures, hold those responsible accountable, and to establish safeguards so this never happens again.
Sign up for their newsletter HERE
Unvaccinated Children Are Healthier Than Vaccinated — New Evidence by Russell Blaylock, M.D.
Children's Health Defense Europe – Brussels Press Conference. MUST watch for families. March/2022
Children's Health Defense Conference 2022. Click the image to watch.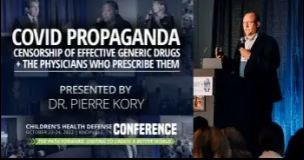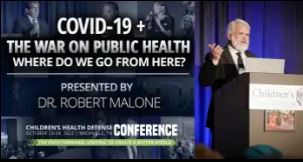 Video Channels
Children's Health Defense Bitchute Video Channel. Watch more videos from experts here.
Children's Health Defense on Rumble. Videos, short and long informational clips.
Children's Health Defense Reddit Channel. Read & watch news articles about protecting children.
Children's Health Defense Odysee Channel. Watch videos of experts on health care for families.
Children's Health Defense Profile on Sovren. Expert interviews.
Children's Health Defense on Truth Social: Must make a log in to view.
Social Media Links
Children's Health Defense on Gettr
Children's Health Defense on Twitter
Children's Health Defense on Telegram
Children's Health Defense on Gab
Children's Health Defense on MeWe
Children's Health Defense on Parler