Stand4Thee Document | Border Cities Call for End
Don't install or use ArriveCrap app. Further information in the videos. Do not disclose your medical information. Be ready. (more links coming soon)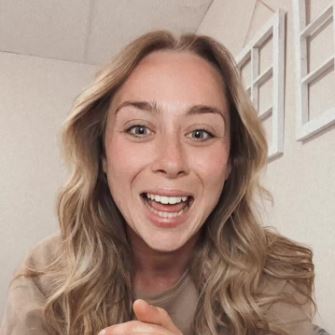 Great Pep-Talk Video
Some people experience problems with this link.
Direct url: https://www.instagram.com/tv/Cg7VNTDJVCs/
Paper version of "ArriveCan" for people who don't have cell phones, or what have you.
---
Aug 16, 2022
ArriveCAN: Border cities call for end of Trudeau's travel app
Since its inception, the Trudeau Liberals' ArriveCAN app has garnered criticism from across the country, however, pushback has been strongest from areas along the 49th parallel.
On Monday, a coalition of border city Chambers of Commerce called on the federal government to nix the app and lift all remaining restrictions put in place to combat Covid.
According to CTV News, the coalition currently consists of Chambers of Commerce from Vallee in New Brunswick, Amherstburg, Fort Frances, Windsor-Essex Regional, Greater Kingston, Sarnia Lambton, and Greater Niagara in Ontario, and Crystal City & District in Manitoba.
Leading the charge was Windsor-Essex Chamber of Commerce CEO Rakesh Naidu. Home to one of Canada's busiest border crossings, the Ambassador Bridge, Windsor has been hit hard by pandemic-induced travel regulations.
Read more / shared from https://thepostmillennial.com/arrivecan-border-cities-call-for-end-of-trudeaus-travel-app
---
TRAVEL DOCUMENT FOR RETURNING TO CANADA
I, <FULL NAME OF TRAVELER> have full capacity to make medical decisions and am in good health and have not been exposed to anyone with COVID. Please be advised that I do not consent to a COVID test, quarantine or having my rights violated by disclosing my confidential medical information.
PLEASE ASK FOR NAMES/IDENTIFICATION FROM EVERYONE YOU SPEAK WITH
Anticipated questions from border services/screening agents, etc:

1. If they ask if you have ArriveCan:
"No, I have not installed the app as my phone is my personal property and I have the right to enjoyment of property under section 1(a) of the Canadian Bill of Rights, furthermore, there is no directive under legislation that forces to me use the ArriveCan app."
The directive to use the ArriveCan app sits under the Interim Order, however, it states the legislation is under Quarantine Act. There is NO such order in the Quarantine Act.
2. When asking if you are vaccinated:
"That is my private and confidential medical information and I do not feel comfortable sharing it and my right to medical privacy is protected under privacy laws and the Canadian Bill of Rights, section 1(a)."

3. If they assume your vaccination status/insist you test:
"What medical qualifications do you have to confirm a diagnosis; assuming my vaccine status is a diagnosis and ordering me to do a COVID test is a diagnostic tool. Please provide the appropriate medical qualifications."
"Forcing me into a test is a violation of informed consent, and section 1(a) of the Bill, right to life, liberty and security of person."
4. If they threaten you for not wearing a mask, being unvaxxed or refusing testing:
"What authorizes you to violate my right to informed consent with regards to a medical procedure? Being forced to wear a mask, take a COVID test and to take a vaccine are all violations of provincial legislation regarding the right to informed consent. Furthermore, you are committing extortion by asking me to share my confidential medical information in order to enter into Canada."
3. If they ask you to go to secondary:
"Officer, AM I BEING DETAINED, OR AM I FREE TO GO?"
If they say yes, ask "please cite the legislation and the specific section of the legislation that allows you to detain me." If they cannot cite it, ask again if you are free to go.
When they state you are NOT being detained, LEAVE immediately, do NOT pull into secondary. Tell the agent you are leaving and LEAVE.
IF they are holding your passport so you cannot leave or force you into secondary by indicating you would be running the border, then YOU inform them you are being illegally detained and you will seek criminal and civil action against them as they have NO authority to detain you under the Quarantine Act:
Provision for detainment in the Quarantine Act:
Section 32 A quarantine officer shall not detain a traveller if
(a) the quarantine officer has reasonable grounds to believe that the traveller does not pose a risk of significant harm to public health;
(b) the traveller is transferred to a public health authority under section 33;
(c) the release of the traveller is ordered under subsection 29(6) or section 30; or
(d) the quarantine officer has reasonable grounds to believe that other reasonable means are available to prevent or control a risk of significant harm to public health."
If you are ticketed, take the ticket with grace and fight it using the Bill of Rights. Of course we will help you prepare for your case and we have a script you can use that lives here: https://docs.google.com/document/d/1ga5CEMFJPjFlipHeJ5RoDEGnyMd0eE2F/edit?usp=sharing&ouid=118010217996772877595&rtpof=true&sd=true
Please feel free to contact us if you need further support at Stand4THEE@gmail.com.
NOT TO BE PERCEIVED AS ADVICE OR A LEGAL CLAIM. THIS IS FOR INFORMATION PURPOSES ONLY
shared from https://docs.google.com/document/d/1ga5CEMFJPjFlipHeJ5RoDEGnyMd0eE2F/mobilebasic
---
URGENT ACTION YOU CAN TAKE RIGHT NOW
TRAVEL RESTRICTIONS SMALL CLAIMS ACTION
As of Nov 30, 2021 Canadians who choose to decline the COVID vaxx have been prevented from travelling on federally regulated operators within the country and to leave. Essentially holding Canadians hostage. Under the pretence of protecting the safety and security of others. While there is ZERO evidence of outbreaks stemming from travel, and furthermore, ZERO evidence that the virus stops the spread of the virus itself.
This is a violation of our fundamental rights, and is in direct violation of the Canadian Bill of Rights, section 1a, the right to life, liberty and security of person and 1b the right to equal treatment of the law and protection of the law. This arbitrary order has created two classes of people and is discriminatory.
We have developed a comprehensive NOL that EVERY Canadian can use to seek remedy for harm done. As this is a federal matter, anyone in Canada can participate using this template. Please take a moment to read the instruction letter then update the NOL template to fit your unique situation.
LINK TO TRAVEL NOL PACKAGE:
https://drive.google.com/drive/folders/11tOxkD_L22wVSu5iT-zWSImL_oIOzbJR?usp=sharing
Link to the Notice of Liability information page:
https://stand4thee.com/notice-of-liability
This is the link to the travel restrictions Interim Order:
https://tc.canada.ca/en/ministerial-orders-interim-orders-directives-directions-response-letters/interim-order-respecting-certain-requirements-civil-aviation-due-covid-19-no-64
Link to the Interim Oder for vaccine requirements:
https://tc.canada.ca/en/ministerial-orders-interim-orders-directives-directions-response-letters/interim-order-civil-aviation-respecting-requirements-related-vaccination-due-covid-19-no-2
EMAIL BLAST /PHONE your complaints NOW!!!
As of Nov 30th, 2021, the government has mandated that Canadians can't travel IN YOUR OWN COUNTRY or LEAVE the country by plane & train without the vaxx passport.
We need YOU to take this action. Everyone email the Ministers, YOUR MP, the major airlines and VIA rail to let them know they are violating your rights and committing criminal acts.
Contacts for filing complaints:
Minister of Transport
Omar Alghabra
P 613-991-0700
P 613-992-1301
F 613-992-1321
omar.alghabra@parl.gc.ca
Deputy Minister of Transport
Michael Keenan
Phone: 613-990-4507
Fax: 613-991-0851
Email: michael.keenan@tc.gc.ca
Minister Justice
David Lametti
P 613-943-6636
F 613-943-6637
david.lametti@parl.gc.ca
Humans Rights Commissioner
Marie-Claude Landry
T 1-888-214-1090
F 613-996-9661

File Human Rights Complaint:
https://www.chrc-ccdp.gc.ca/en/complaints/make-a-complaint
Privacy Commissioner
Daniel Therrien
Private Health Info / Passport App Arrive Can
819-994-5841
613-513-6794
File a complaint online: https://plainte-complaint.priv.gc.ca/en/register-pa
EMAIL YOUR MP by postal code : https://www.ourcommons.ca/members/en
WESTJET
https://accc-prod.microsoftcrmportals.com/en-CA/air-canada-contact-us/?stepid=624065de-bbfe-e611-80f3-e0071b66cfa1
WestJet Campus
22 Aerial Place N.E.
Calgary, Alberta,
Canada T2E 3J1
(emails not vetted)
Ed Sims President
esims@westjet.com
Harry Taylor
htaylor@westjet.com
https://www.westjet.com/en-ca/who-we-are/executive-team
AIR CANADA
https://www.aircanada.com/ca/en/aco/home/about/corporate-governance/executive-biographies.html#/
Michael Rousseau President
michael.rousseau@aircanada.ca
Craig Landry VP
craig.landry@aircanada.ca
7373 Côte-Vertu Blvd.
West Saint-Laurent,
Quebec H4S 1Z3
PORTER
Billy Bishop Toronto City Airport
Toronto, Ontario
M5V 1A1
Marinela Gheorghe Marinela.Gheorghe@flyporter.com
Michael Deluce michael.deluce@flyporter.com
Robert Deluce robert.deluce@flyporter.com
VIARAIL 1-888-842-7245
OMBUDSMAN COMPLAINTS:
https://www.clearviewconnects.com/#/
Cynthia Garneau President
Ben Marc Diendéré Public Affairs/Communications
Shared from https://stand4thee.com/travel-restrictions