No Vote To Remove Mandates | Misleading/Fraudulent Emails Sent By Poilievre Campaign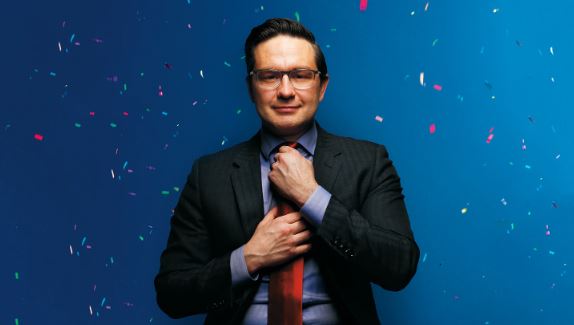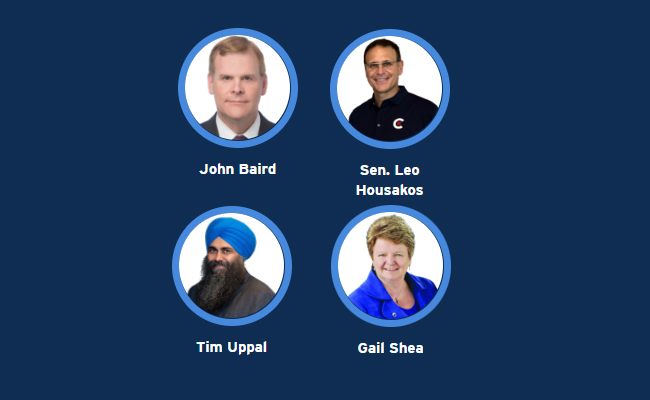 'Misleading' email from Poilievre camp may have led to 'tens of thousands' of duplicate memberships: opponents
The Brown campaign is asking the party to conduct 'an immediate investigation into misleading and fraudulent emails' it says were sent by the Poilievre campaign.
Two more federal Conservative leadership campaigns are casting doubt on presumed front-runner Pierre Poilievre's claim of selling 312,000 memberships, with one campaign asking the party to investigate a "misleading" Poilievre email.
The complaint, made by Patrick Brown's team on Thursday, directly referenced National Post's article from June 14, 2022, which reported that an email sent by the Poilievre campaign had caused confusion and panic among members in the last hours before the cut-off for sales.
In a letter, Brown's national campaign co-chair, John Reynolds, questioned the possible "fraudulent" use of email correspondence with Conservative Party of Canada members that may have resulted in "tens of thousands" of supporters buying a second membership out of fear their first purchase hadn't worked.
"Our campaign received a number of complaints about the Poilievre email from members who were confused as they had already paid for membership but purchased new memberships as a result of the official-looking warning. As a result, members are upset for being misled," he wrote.
"We ask the party to initiate an immediate investigation into misleading and fraudulent emails, as contrary to LEOC Rules and the Canada Elections Act, including whether the fraudulent email was sent to the Conservative Party membership lists provided to all campaigns."
A source in the Poilievre campaign confirmed to the National Post that approximately 70,000 memberships were sold on Poilievre's portal in the final 48 hours, but insisted that the email was sent to their supporters who they thought had not signed up as members by the June 3 deadline.
In order to do that, the Poilievre campaign cross-referenced the information gathered with petitions and other emails from the start of the leadership race with the list of CPC members given to all teams in late April as well as memberships sold on the Pierre4PM.ca portal.
The source attributed some of the confusion to different email addresses used by members as well as some "imperfect data" coming from the party.
Yaroslav Baran, spokesperson for the Conservative party, confirmed that the party had received Reynolds' complaint on Thursday and said it would be taken "seriously" like all complaints. The party will assess whether an investigation is warranted, he added.
The complaint from the Brown campaign came the day after another campaign co-chair, this time for Jean Charest's team, made an attempt to push the party to immediately release its interim membership list so that each team can scrutinize the data.
Leslyn Lewis' team was the first one to cast doubt on duplicate memberships because of Poilievre's email, which they deemed "misleading," alleging that there might be "tens of thousands" of people who accidentally bought two memberships.
Members in that situation would be granted a two-year membership instead of one.
Read more https://nationalpost.com/news/politics/patrick-brown-requests-conservatives-probe-misleading-membership-email-from-poilievre
Chris Wilson, from Whitby, Ont., a longtime member who has done some volunteer work for candidate Jean Charest, said he received the email and might have clicked on the link to buy another membership had he not already received his card through the mail.
"I just found it was very misleading because it looks very official," said Wilson.
https://nationalpost.com/news/politics/misleading-email-from-poilievre-camp-may-have-led-to-tens-of-thousands-of-duplicate-memberships-opponents
---
Pierre Poilievre Failed To Vote To Remove Mandates
Yesterday, Carleton MP and Conservative leadership candidate Pierre Poilievre, who was busy in Thunder Bay campaigning, failed to vote for Melissa Lantsman's bill to end pandemic travel restrictions.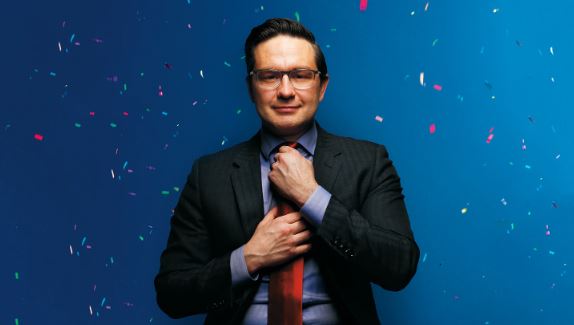 Social media quickly exploded with users rightly asking why, and declaring they'll now place Roman Baber first on their ballot, which they should have been planning to do anyway. It also exploded with Pierre's most evangelical supporters—when I say "fans" here that is who I am referring to—aggressively defending him by posting screencaps of Poilievre voting "yes"… to a completely different bill, from well over a year ago.
A few hours later Poilievre posted that he tried to vote remotely but it failed to register because of an unknown technical glitch, and his fans pivoted to spamming anyone questioning Poilievre with that "correction" debunking our "misinformation", with seemingly no self-awareness that moments earlier they had been spamming us with the lie that he had voted for the bill.
Review How He Has Voted
https://www.ourcommons.ca/Members/en/pierre-poilievre(25524)/votes?parlSession=44-1#
You can also refine your search on that page, to see his complete vote history

Poilievre aside, this sort of irrational behaviour from many of his supporters is a red flag that someone has a cult of personality, which is a dangerous thing for any politician to have. It is one thing to share his side of the story, but a politician's excuse shouldn't be taken as a fact of reality either, and if you are pivoting to defend him in different ways that contradict eachother then you should ask yourself what is causing you to behave illogically, in the most literal sense. It's also a red flag that the arguments defending him are usually "he is going to win!" or a misunderstanding of how the leadership vote will work.
So what's going on? I don't think Poilievre wanted the bill to fail, but I don't know if I believe him when he says it was a technical glitch. It's impossible to say whether it was a technical glitch or if he didn't bother to vote because he was distracted, and then came up with this excuse, although someone smart investigated and seems to think it was the latter.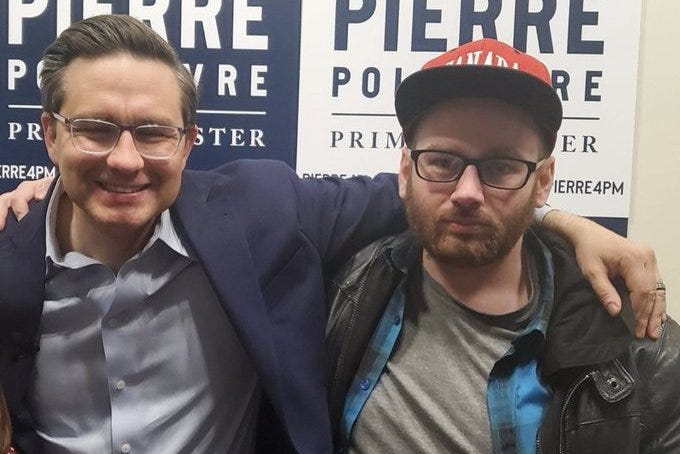 Here's why I'm skeptical and why, if it was a glitch, I'm not very sympathetic:
He should not have taken several hours to notice and try to correct this, given he's constantly on social media and has branded his whole campaign over his supposed concern for "freedom" and more specifically on his supposed support for an anti-mandate movement.
He managed to vote for the other bills, and Aitchison and Lewis managed to vote for Lantsman's bill, despite the fact they're also running for leadership right now (the other three candidates aren't MPs yet).
This wouldn't be an issue if he had been in Ottawa doing his job instead of in Thunder Bay treating the leadership campaign like his fulltime job.
This wouldn't be an issue, and everyone would give him the benefit of the doubt, if he had any record of fighting mandates or other pandemic theatre prior to the moment it became politically expedient, which he does not. I've had dozens of supporters with false memories of him doing so try to correct me on that, but none have been able to show me a single example so far.
This wouldn't be an issue if there weren't so many other red flags, which I explained in more detail in the Pierre Poilievre section of this post.
It usually makes Poilievre's supporters very upset to hear me point these things out, and I can see why. He is the favourite, not just to win the leadership race but to be Prime Minister after the next election, and his promise to make Canada the "freest country in the world" in early February was a breath of fresh air that even I liked hearing. It must be depressing and frustrating to begin to realize he isn't someone who can be trusted to do that.
If Poilievre wins the leadership race—which is not a given and should not be treated as one—I wouldn't blame anyone who voted for the Conservative Party strategically to stop Justin. But he is not the freedom fighter he is advertising himself as, and the Freedom Convoy movement should not be rallying around him because he took a couple selfies. Like when a friend's been brought in by a deceptive romantic partner, we need to do the right thing and spend the summer telling these people the truth, before it's too late, no matter how uncomfortable it may be.
The good news is there is an actual freedom candidate, but time is running out to sign up to vote and help him win.
Buy a Membership and Join Roman
Roman, I should note, doesn't like to criticize the competition and will almost certainly be disappointed in me if he sees this article. But the people of Canada deserve to know the truth.
Thank you for reading. Please stay updated on my writing, campaigning, and activism by subscribing to this Substack, following me on Facebook, Instagram, and Twitter, and joining the Freedom Convoy Toronto Facebook and Telegram groups.
Shared from https://fringethinker.substack.com/p/poilievre-failed-to-vote-to-remove?s=r
---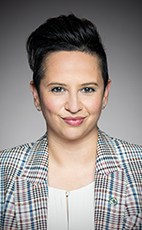 Opposition Motion (Rules and service levels for travel)
Motion Sponsor: Melissa Lantsman
SUBJECT: Opposition Motion (Rules and service levels for travel)
MOTION TEXT
That, given that,
(i) Canadians are currently experiencing unacceptable wait times at Canadian airports, even though airports are still operating at reduced capacity,
(ii) current restrictions have been cited by experts as ineffective and contributing to additional delays, costs, and confusion, as well as acute labour shortages,
(iii) Canada's international allies have moved to lift COVID-19 restrictions at airports and other points of entry,
(iv) Canada is losing business and economic opportunities,
the House call on the government to immediately revert to pre-pandemic rules and service levels for travel.
See the published vote in the Journals of May 30, 2022
SUMMARY
Results: Negatived
Yea: 112
Nay: 201
Paired: 0
Total: 313
VOTE DETAILS
View Results By: Member
On May 31, 2022: Shared from https://www.ourcommons.ca/Members/en/votes/44/1/105
---
History of Trust Issues
In 2021, Poilievre was listed on the WEF as is noted in this archived page. Since posting this, we have received a number of comments from Poilievre supporters denouncing this information with claims that anyone can post on the WEF site, web archives aren't real, that posting a link back to the WEF website is not proof, or that it's misleading to have anyone on the list without multiple confirmations of involvement. It is worth noting that while researching membership, we also noted that two other prominent politicians were removed from the WEF site the week of February 22, 2022; Doug Ford and Andrew Scheer. Screen shots taken prior to their removal are available in our library, and can also be seen archived on the same site that referenced Poilievre, here and here. It is interesting that this is timed prior to elections. We did reach out to Mr. Poilievre's office and asked if he could explain why he was listed on the WEF site when he is claiming he has never been involved with the World Economic Forum. At the time of writing we have not yet received a response.
Poilievre is a career politician who won his first elected seat in 2004. He is clean cut, intelligent, educated, well spoken and has made a name for himself calling out the government and demanding answers. He has recently announced that he will be running for Prime Minister of Canada in the next election, with freedom being a major part of his platform.
For the past two years, the Federal Conservative party has been generally quiet on all of the restrictions placed up on Canadians, and Conservative Provincial Governments have had some of the harshest restrictions in the country. Why, now and only recently, are freedom and Charter Rights part of the Conservative platform? One has to wonder if the national outpouring of support of the Freedom Convoy played a role in determining a favourable election platform. Or is it because now Poilievre is in a position of leadership and able to speak freely about his views? But if that's the case, why was he on the WEF website?
Andrew Lawton with True North interviewed Poilievre on March 11 (after our list of WEF Members was published) and asked about his involvement with the World Economic Forum.
The exchange:
Lawton: Is there a connection there? Have you ever spoken at a World Economic Event?
Poilievre: No. I have not. No, I've never been to Davos. I've never been part of the organization and I don't agree with its public, publicly stated policy objectives. My policies are different. I obviously support small government, more freedom and individual independence, so I just have a fundamental disagreement with the organization's policy outlook, and that is something that you can look at my track record that I've said that on the floor of the House of Commons, I've said it in parliamentary committees, I've said it in comments that I've made on line and for years and so anybody who wants to know my position on that subject can simply check it out and look up what I've actually said because I've been deadly consistent on that issue.
Is or has Poilievre been involved with the World Economic Forum? At this time, we don't have a clear answer due to conflicting information. We will update when we get a response from Mr. Poilevre's office in response to our question asking for an explanation of his presence on the WEF website.
UPDATE: April 21, 2022
In an interview with an unidentified reporter, Poilievre admitted that he was on the WEF website, asked to be removed, and stated that he is not a supporter of the organization. A transcript of the exchange follows the video.
Interviewer: "The WayBack Machine can't be fudged. So, what happened?"
Poilievre: "Truth is, I don't know exactly why they put me there, but I did have my staff e-mail them and ask them why it was there. The only ah ex explanation that they had that made any sense was that they republished an article of mine, or something like that. So they have publishing agreements with papers and I write a lot of articles in many papers. That's the only explanation that they could give."
UPDATE: May 2, 2022
Pierre Poilievre's National Campaign Co-Chairs
Pierre Poilievre's Website lists his National Campaign Co-Chairs. They are:
Tim Uppal
John Baird
Leo Housakos
Gail Shea
The first name that jumps out, is that of John Baird.
John Baird has been identified as a WEF participant and appears on our post.
https://www.weforum.org/people/john-baird
The second name that raises questions is Tim Uppal.
While Mr. Uppal does not have the same notoriety with the World Economic Forum as his colleague, and does not appear to have a bio posted, he does appear on a list of attendees at a World Economic Forum Meeting. He attended the "World Economic Forum on India" in April 2013, while he held the position of Minister of State for Democratic Reform of Canada. Mr. Uppal currently holds office as the Conservative MP for Edmonton Mill Woods. It is worth noting that Mr. Uppal held the position of Shadow Cabinet Minister for Treasury Board from November 2019 – September 2020.

Document in full here
Tim Uppal was a member of the Canadian government at the time he attended the "World Economic Forum on India" in April 2013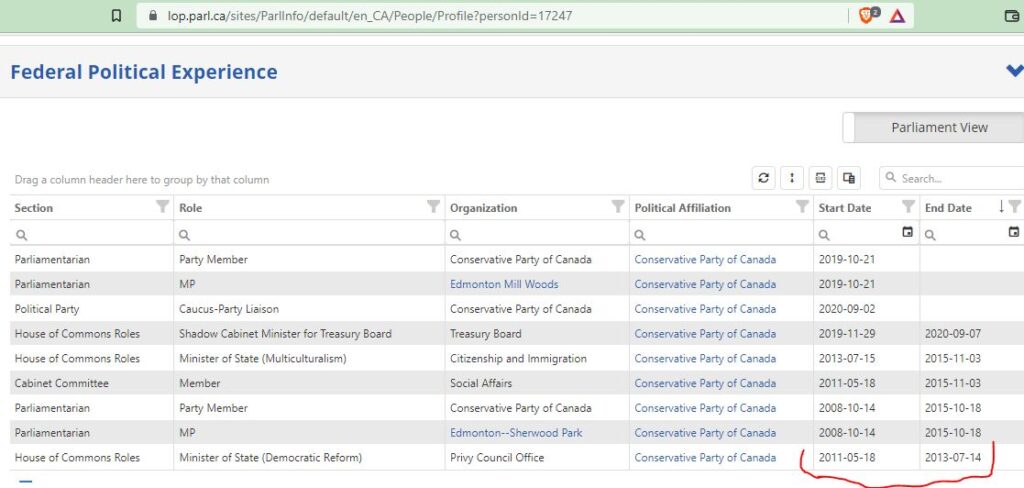 The third name that raises questions is Leo Housakos.
From our preliminary searches, Quebec Senator Leo Housakos does not appear to have any direct affiliations with the World Economic Forum. He does, however, have direct involvement in creating Digital ID's for Canadians; which is a major component of the WEF strategy. Canada had a first taste of the power afforded by Digital ID's with the recent implementation of Vaccine Passports.
A Senate document dated June 16, 2010, states:
NEWS RELEASE
Senate Committee on Transport and Communications tables its report on the wireless sector. For Immediate release:

Ottawa, June 16, 2010 – The Standing Senate Committee on Transport and Communications tabled its report Plan for a Digital Canada.ca today. The committee began its study in March 2009 with a main focus on the wireless sector in Canada. However, because of the fast pace of change in the industry, the study evolved from one with a narrow focus on Canada's wireless sector to one with the broader focus on a digital society.

The report and its recommendations reflect the committee's optimism that the promised digital economy strategy, now at the consultations stage, can be adapted into a strategy for a broader and inclusive digital society. The government should avoid the international game of setting faster and faster broadband speeds, and instead set a goal in terms of being able to provide basic and essential digital services to all Canadians. Canada can transform itself into an inclusive digital society that allows Canadians to reap the benefits of advances in technology without creating new digital divides.

Canada has a long history of accomplishments in telecommunications, from the invention of the telephone to being the first country in the world to connect all its schools to the Internet. For some, these accomplishments are in the past, and one witness suggested, "… that the Canadian telecommunications scene is in a state of crisis."

"The members of this committee have discussed national digital strategies with officials from several countries and have recommendations for transforming Canada into a digital society. We want to bring Canada into the modern age." said Senator Dennis Dawson, chair of the committee.

Senator Leo Housakos, deputy chair of the committee stated that "we need a multi-targeted policy approach to prepare the way for a digital society. We need a principal of true universality to avoid the creation of 'information haves' and 'information have-nots'."

The report contains 18 recommendations and can be found by clicking here
While this summary seems rather innocuous on the surface, the report referred to in the last paragraph is far more interesting.
Report in full:
The report was issued by The Standing Senate Committee on Transport and Communications, dated June 2010. It was authored by The Honourable Dennis Dawson, Chair and The Honourable Leo Housakos, Deputy Chair. The following are notable highlights from the document.
Page 22: Lessons from Estonia
"This committee is not suggesting that Estonia is a digital or economic utopia. But Estonia does provide the best available example of how to use digital technology to transform a society.
…
Estonia began implementing its program a dozen years before Canada launched consultations on a digital economy strategy. During this twelve year period, Estonia introduced paperless cabinet meetings, e-voting, digital ID's, online and secure citizen access to government files."
Page 24: Meeting with Estonian-Canadian Parliamentary Group
After meeting with the President [Speaker] of the Parliament of Estonia the committee discussed e-government with several Estonian MP's…. The MP's focussed on digital ID's and e-voting."
Page 60: Recommendation 1
"Canada should present a strategy for an inclusive digital society."
Page 61: Recommendation 11
"That the government examine the possible necessity of having digital ID's to have a viable, comprehensive and secure digital society."
Gail Shea
Gail Shea has a long career in politics, starting in the early 2000's with the Conservative Party of Canada. She was a representative in PEI before running for a federal seat. She held the positions of Federal Minister of Fisheries and Oceans in 2015 and Federal Minister of National Revenue from 2011-2013.
At this time, we have found no evidence to suggest that Ms. Shea is involved with the WEF.
If Mr. Poilievre is dead set against the WEF as he claims, his choices for Campaign Co-Chairs with direct ties to the WEF and/or WEF agenda are curious at best. If he is part of the WEF and is working to usher in their policies, two of his choices for Campaign Co-Chairs are very well positioned and qualified to make it happen.
Update – May 17, 2022
It was brought to our attention by one of our readers that Pierre Poilievre was an Associate Member of the Standing Committee on Environment and Sustainable Development.   This carries significance as the World Economic Forum (WEF) signed a partnership agreement with the United Nations (UN) to bring forward the WEF 2030 Vision and the UN 2030 Goals for Sustainable Development, to which Canada signed on in September 2015.
Once again, one must ask why Mr. Poilievre would actively participate in the WEF/UN agenda
if he is, in fact, dead set against it?
Update – May 30, 2022
Poilievre boldly states he will invoke the Charter's Notwithstanding Clause
On May 27, 2022, Poilievre took to twitter to make a statement on a Supreme Court of Canada ruling.
The full ruling may be read here.
"Section 745.51 of the Criminal Code violates section 12 of Charter and is therefore unconstitutional.
Writing for a unanimous Supreme Court, Chief Justice Richard Wagner said section 745.51 of the Criminal Code violates section 12 of the Canadian Charter of Rights and Freedoms in a way that cannot be justified in a free and democratic society. Section 12 of the Charter guarantees the right not to be subjected to cruel and unusual punishment. Its purpose is to protect human dignity and ensure respect for the inherent worth of each individual.
In a case of multiple murders, section 745.51 of the Criminal Code allows a court to impose imprisonment on the offender without a possibility of parole for a period of 50, 75, 100 or even 150 years. This provision "authorizes a court to order an offender to serve an ineligibility period that exceeds the life expectancy of any human being, a sentence so absurd that it would bring the administration of justice into disrepute", the Chief Justice wrote.
A life sentence without a realistic possibility of parole presupposes the offender is beyond redemption and cannot be rehabilitated. This is degrading in nature and incompatible with human dignity. It amounts to cruel and unusual punishment. "By depriving offenders in advance of any possibility of reintegration into society, section 745.51 shakes the very foundations of Canadian criminal law", the Chief Justice said.
In light of this conclusion, the Chief Justice declared section 745.51 invalid from the time it was enacted in 2011. As a result, the law that existed before that date continues to apply. This means the offender must serve a life sentence without eligibility for parole for a total of 25 years."
There is strong argument to say that the notwithstanding clause should never have been part of the Charter, and in fact it was a heated discussion when the Charter was created. Use of this clause should be for the most extreme circumstances that cannot be dealt with under current laws. We have seen politicians show great disrespect for the magnitude of this action such as when New Brunswick MLA, Dominic Cardy, initially had it as part of Bill 11; a Bill that would have made an unlimited list of vaccinations a requirement of school entry with only limited and unidentified medical exemptions. Fortunately that Bill failed to pass, even with the notwithstanding clause removed.
Poilievre's threat to use the notwithstanding clause because he simply did not like a constitutional ruling of the court is extremely concerning. That would be the act of a dictator, not a leader. We have laws and processes if he wishes to address his concerns with this ruling and as a member of parliament he has the option to introduce legislation. The fact that he would use such arbitrary force to address his personal feelings, severely questions his dedication to the parliamentary and democratic processes.
Update: May 31, 2022
Poilievre does not vote on Motion to end travel mandates
MP Melissa Lantsman brought forward a motion to end travel restrictions, that went to vote on May 30, 2022. The Motion was defeated with a vote of 112 Yea to 201 Nay. Interesting, Poilievre did not vote.
At 9:37 pm, over nine hours after the vote took place, Poilievre provided the following explanation.
If he was aware that he had a technical issue while voting on one of the most egregious violations of Charter Rights in Canadian history, why would he not address it immediately?
Shared from this website, they do regular updates, so visit them often for more information:
https://www.beyondthenarrative.ca/poilievre-and-the-wef/