TBOF Chairman: Statesman Brian Peckford is the Former Premier of Newfoundland-Labrador and he is the last living First Minister who helped negotiate (with 12 other First Ministers of Canada) and sign the Constitution of Canada to include the Canadian Charter of Rights and Freedoms (1982).
Taking Back Your Freedoms was initiated by a group of concerned citizens with a specific goal to equip and to mobilize citizens towards taking back their Constitutional and God given Freedoms.
| info@tbof.ca | 403-774-9171 |
Link to TBOF video Interviews at the bottom of this page!
---
TBOF Mission
Our appeal is to both the Coronavirus-19 (C-19) vaccinated and the unvaccinated, to stand together for Freedom and Choice, and to demand of our elected officials to take steps to bring a quick end to the so-called 'C-19 health Emergencies' along with their unlawful 'Mandates'.
We assert that The Supreme Law of Canada is The Constitution (Sect 52 of the Constitution Act 1982) and not Federal or Provincial edicts, laws or regulations.
The Provincial Governments by their various draconian measures are violating the Charter (the Supreme Law of Canada) including:
Section 2, freedom of assembly, association, religion, conscience, & expression; and
Section 6, the right of mobility & to pursue a livelihood anywhere in Canada; and
Section 7, the right to life, liberty & the security of the person; and
Section 15, the right of equality before the law.
Such a multitude of violations of rights and freedoms can no longer be justified. It is now clear, many other jurisdictions, both in the USA, and around the world are "managing the C-19 crisis" in a manner that is both highly effective, and that does not require continued violations of the rights and freedoms of their citizens.
Embrace Freedom and Choice. End the Emergency.
Reject forced C-19 vaccinations of our children and youth.
Restore the sacrosanct Doctor-Patient Relationship by allowing Medical Doctors to prescribe to their patient, proven and safe medications for C-19 (like Ivermectin).
Embrace 'Natural Immunity' as providing broad & lasting immunity against C-19.
END the Public Health Emergency.
---
TBOF Board of Advisor's Biographies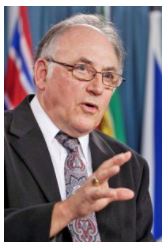 He is the Former Premier of Newfoundland-Labrador and he is the last living First Minister who helped negotiate (with 12 other First Ministers of Canada) and sign the Constitution of Canada to include the Canadian Charter of Rights and Freedoms (1982).
Peckford was born in Whitbourne, Newfoundland, on August 27, 1942, and grew up in Whitbourne, Marystown, and Lewisporte. He holds a Bachelor of Education degree, having also completed postgraduate work in English Literature, Education, Psychology, and French Literature. Prior to entering politics, he was a high school teacher in rural Newfoundland.
He was first elected to the House of Assembly in 1972 at the age of twenty-nine and was appointed parliamentary assistant to the premier, Honourable Frank Moores, in 1973. The following year he was appointed minister of Municipal Affairs and Housing and in 1976 held the portfolios of minister of: Mines and Energy; and Rural and Northern Development.
At the age of thirty-six, he was elected leader of the provincial Progressive Conservative Party and premier of the Province, becoming the youngest first minister in over 100 years.
It was Peckford's administration that fought for and achieved a new, ground-breaking arrangement with the federal government called the Atlantic Accord, which has become the template for all exploration and development of offshore oil and gas resources in Canada. It is under this arrangement that the oil fields of Hibernia, Terra Nova, and White Rose have been developed and are producing today. It is as a result of the revenues from these developments that the province of Newfoundland and Labrador has achieved "have" status, the first time since becoming a part of Canada in 1949.
Peckford retired from public life in 1989 and established his own consulting business serving government and business clients in North America and Europe.
In 1982, Peckford received the Vanier Award as an outstanding young Canadian. That same year he was sworn to the Privy Council of Canada by her majesty the Queen, and he published a book in 1983 entitled The Past in the Present expressing his views on Newfoundland and Labrador's economic history and prospects.
In 1986, he received an honorary Doctor of Laws degree from Memorial University and served on the board of the Canadian Broadcasting Corporation and as chair of its Human Resources Committee from 1993 to 1998. He was appointed, in 1998, as a one-person inquiry by the Government of British Columbia to investigate the state of Fraser River salmon stocks and management issues related to the fishery. Two reports were issued in ninety days, on budget. In 2001, he received an Outstanding Contribution Award from the Newfoundland Ocean Industries Association for his work on offshore oil and gas issues. In 2007, he was appointed Chancellor of Sprott Shaw Degree College.
In 2008, Mr. Peckford was chair of a federal government–appointed expert panel to review federal chronic disease policy, especially diabetes, and to present a report to the federal Health minister. The report was completed on time and on budget. He and his wife, Carol, reside in Parksville on Vancouver Island.
Although Peckford is well-known for his persistent efforts to improve the financial and economic condition of his native province, there are other firsts for which he and his administrations are responsible, including the first aquaculture legislation, first Department of Environment, first pay equity policy, first Arts Council, first Status of Women Council, first community college system, and the first and only Fine Arts degree program and building at the Grenfell Campus of Memorial University in Corner Brook.
In recent years Brian Peckford has returned in a national role as a blogger, speaker and writer especially in the defence of the Charter of Rights and Freedoms. He is an outspoken critic of the Prime Minister of Canada and all Canadian Premiers who have "collectively, callously and unlawfully used a 'health emergency' to trample upon the most precious of Freedoms and Rights of Canadians".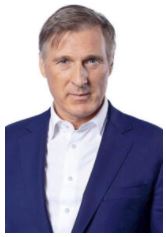 He is known as a dependable politician who speaks his mind. A man of ideas, his belief in personal responsibility and freedom is at the heart of his political vision. In his public statements, he expresses those values and his unwavering commitment to reducing the size of government.
Maxime Bernier was born January 18, 1963, in St-Georges-de-Beauce. He is the father of two girls.
Mr. Bernier is a dedicated and experienced runner and has participated in several marathons. A tough and determined competitor, he once ran 106 km across his constituency, completing the run in 13 hours and raising $165,000 for the Because food bank.
In 1985, Mr. Bernier earned a Bachelor of Commerce degree from the Université du Québec à Montréal and entered Law at the University of Ottawa. He was called to the Quebec Bar in 1990.
Mr. Bernier has a long-standing interest in business and during his career worked for several financial and banking institutions before becoming Executive Vice-President of the Montreal Economic Institute in 2005.
Many people in the region encouraged him to enter politics. He took up the challenge and was elected Member of Parliament for Because on January 23, 2006, with the largest majority outside Alberta (he will remain MP of the constituency until 2019). He was appointed to Cabinet on February 6, 2006, as Minister of Industry.
His success in deregulating major portions of the telecommunications sector prompted the chair of the Political Science department at McGill University, Professor Richard J. Schultz, to write, "In terms of what is perhaps the single most important component of his Industry portfolio, telecommunications, he was without challenge the best Industry Minister in thirty years."
Mr. Bernier also served as Minister of Foreign Affairs from August 14, 2007 to May 26, 2008.
He was re-elected to represent Because on October 14, 2008, again receiving the largest majority of all MPs in Quebec.
Re-elected on May 2, 2011, he was appointed Minister of State for Small Business and Tourism.
Maxime Bernier was re-elected a fourth time in November, 2015, receiving more than 59% of the vote.
On August 23, 2018, he left the Conservative Party of Canada to sit as an independent MP and announced the launch of a new party.
Read the PPC platform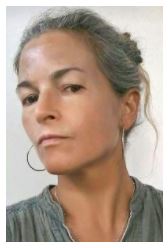 Born in Ottawa Canada, Jessica completed her Masters in Immunology and was then invited to Israel where she completed her PHD in Computational Biology and completed 2 post doctorate degrees, the 1st in Molecular Biology and the 2nd in Biochemistry.
Dr. Rose has recently co-authored (with Dr. Peter McCullough) a peer reviewed & published paper reviewing VAERS data and adverse events with young 'vaccinated' people showing an especially high incidence of myocarditis (inflammation and scaring of the heart).
Dr. Rose concluded that a faxed person under the age of 20, had 19x the chance of being hospitalized from a heart related adverse event than an unvaccinated person being hospitalized from Covid.
The medical journal that published the important paper withdrew it, with no comment, days prior to the FDA panel approving the vaccine for young children.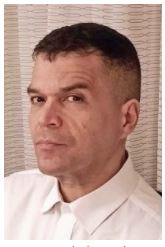 Bachelor (Hon), MHSc, MSc, PhD
Covid-19 Consultant and Researcher in Evidence-based Medicine (EMB), Research Methodology and Clinic Epidemiology.
Dr. Alexander is the former COVID Pandemic evidence-synthesis advisor to World Health Organization (WHO) in Washington, DC (2020), and former Senior Advisor to the White House, specifically for the COVID Pandemic policy in the US government, Health and Human Services (HHS), Washington, DC.
Dr. Alexander has authored over 55 peer reviewed papers, including most recently "More Than 400 Studies on the Failure of Compulsory Interventions" (Brownstone Institute).
Dr Paul Alexander Online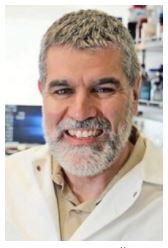 He is an Associate Professor of Viral Immunology in the Department of Pathobiology at the University of Guelph.
His research program focuses on the development of vaccines to prevent infectious diseases and treat cancers, as well as studying the body's immune responses to viruses.
The overall aim of Dr. Bridle's research efforts is to develop safe and effective new therapies for people.
As a viral immunologist, Dr Bridle developments immunization strategies to precent infectious diseases and treat cancer.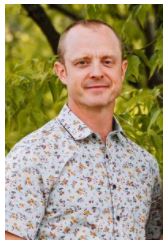 Born in Saskatchewan and raised in Northern Alberta. He grew up on a small farm 6 miles north of the small community of Bezanson, in the County of Grande Prairie, Alberta.
Daniel followed the family tradition and became a Police Officer with the Royal Canadian Mounted Police in August 2006. He joined the ranks of his father and two older brothers as Members of the Force, along with his oldest sister, another longtime employee of the RCMP.
After graduating the Depot training Academy in Regina, Saskatchewan, Daniel was posted to Whitehorse, Yukon (M Division). Daniel spent four years working on Whitehorse Detachment and was transferred to Mayo Detachment in December 2010. Daniel spent two and a half more years as a General Duty Police Officer in the community of Mayo before transferring to Ottawa.
In July 2013, Daniel was transferred to the RCMP National Division Emergency Response Team in Ottawa, Ontario. During his time on the National Division ERT, Daniel's primary role was sniper / observer, with the majority of his time spent supporting the protection of the Prime Minister and other internationally protected persons.
Daniel officially resigned from the Royal Canadian Mounted Police on December 15th, 2021 after speaking out, on behalf of Mounties 4 Freedom, against mandated COVID-19 injections. Mounties 4 Freedom is a dedicated group of Regular Members of the RCMP publicly opposed to coercive mandates and discrimination against Canadians exercising their fundamental right to bodily autonomy.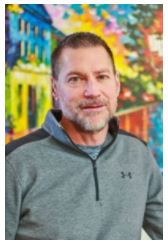 Brian was one of the 24 new recruits selected from over 3000 applicants to join the Calgary Police Service (CPS) in December 1997. This was his lifelong dream which he achieved in a very competitive environment during the 90's.
After graduation from Police training Brian was posted to District 3 in Northwest Calgary where he gained valuable frontline Police training from very experienced officers. He also spent 4 additional years working the streets of the very busy district 4. During his time on street he also took on the role of Officer Coach to new recruits. Brian also was relied upon to perform the duties of Acting Street/team Sergeant as needed by the Service throughout many years of his career.
Brian applied for and was accepted as the Hate Crimes Coordinator with the CPS and spent 3 years in this position. He was able to infiltrate a national skinhead neo-Nazi hate group with an online presence which was at its height in 2009-2012. He assisted in a high profile murder investigation involving members of this same group. Brian also was a member of the Alberta Hate Crimes committee. During his years as the Hate Crimes Coordinator he continued in his education attending Hate crime conferences in Calgary, Ontario, and Saskatchewan.
In June of 2012, Brian transferred to become a member of the Downtown BEAT team where he primarily worked with the homeless population and took calls for service in District 1 in the Downtown core.
March of 2021 Brian returned to Frontline Policing in district 6 taking calls for service on the street. When the CPS implemented their discriminatory Covid-19 Policy, he was unable to follow their unlawful and unethical Covid-19 mandates. Brian was openly vocal against these mandates and was suspended and charged with discreditable conduct and insubordination for upholding his oath of office as a Police Officer. This action ended his career, resigning on December 18th, 2021 after 24 years of service.
Brian is a member of a group of sworn and civilian CPS members called Frontline4Freedom.com. F4F also has a charitable arm that is helping those effected by job loss from these unethical mandates.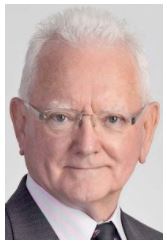 A medical specialist in pathology, a graduate of Cambridge University and a Fellow of the College of American Pathologists (FCAP) and the Royal College of Physicians and Surgeons of Canada (FRCPC).
During his long career he has had many leadership roles in Canadian medicine both provincially and nationally, including being a university teacher, national pathology board examiner, and laboratory accreditation inspector.
He was previously the President of the Alberta Society of Laboratory Physicians, an Assistant Professor in the Faculty of Medicine at the University of Alberta, and CEO of a large community based medical laboratory with a full menu of testing for infectious disease and virology.
He is currently the Chairman of an American biotechnology company active in DNA sequencing. But he is most proud of his role for many years in public health advocacy as Honorary Chairman of ASH, Action on Smoking and Health, which is the leading non-profit organization in Canada tackling the predatory marketing strategies of Big Tobacco, and for which he was made Citizen of the Year in Edmonton, Alberta.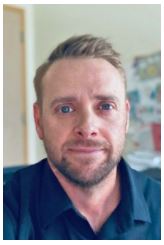 Dr. Eric Payne is a pediatric neurologist and clinical researcher. He worked as a pediatric neurology and epilepsy consultant at Mayo Clinic in Rochester, MN from 2014-2020. He completed medical school and pediatric neurology residency at the University of Calgary and Alberta Children's Hospital. He then pursued fellowship training in pediatric neuro-critical care and epilepsy at the Hospital for Sick Children in Toronto. He obtained a Master of Public Health from Harvard University. He is board certified in Pediatric Neurology (Fellow – Royal College of Physicians & Surgeons of Canada) and Clinical Electroencephalography (Canadian Society of Clinical Neurophysiologists). His research has focused on neuro-inflammation and improving long-term cognitive outcomes among children with refractory seizures and critical brain injury. He is also a member of the
Canadian Covid Care Alliance.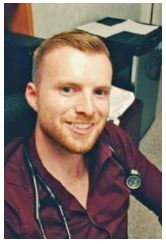 is an emergency and family physician in Englehart, Ontario.
Throughout the course of the Covid-19 pandemic and the lockdowns he started to see some major harms that his patients were suffering from, that were not being picked up by public health officials. From missed cancer screenings resulting in terminal cancer diagnoses, to a surge in suicidal children, he knew he could not remain silent.
Despite guidance and edicts from the College of Physicians and Surgeons of Ontario ordering doctors to remain silent on the harms of lockdowns and vaccine adverse events, Dr Phillips continued to openly discuss the harms of lockdowns and vaccines, and the treatments that were proving useful in the medical evidence.
The College has since restricted his license and sent allegations to their tribunal for him to be disciplined, possibly resulting in a suspension or revocation of his medical license. Nevertheless, he continues to speak freely on medical evidence, and the importance of free and informed consent.
He is also a member of the
Canadian Covid Care Alliance.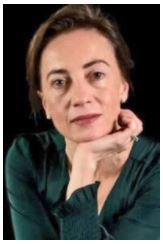 Canadian ethics professor Julie Ponesse worked at the University of Western Ontario for two decades. This past September, as the school year was about to begin, she lost her job. Because she opposes medical coercion. Because she declined a medical procedure known as COVID-19 vaccination.
Since then, Ponesse has written a 110-page book titled My Choice: The Ethical Case Against COVID-19 Vaccine Mandates. It observes that, rather than valuing independent thought, our world is instead becoming a monoculture.
There's now one Anointed Truth™ on a wide range of topics – including rushed-to-market vaccine technologies. Anyone wishing to discuss, challenge, or disagree with an Anointed Truth™ is simply chased off the stage. Their concerns are never debated vigorously or seriously.
In Ponesse's view, the past few years have been a "test of our social sensibilities, our tendencies towards both cohesion and ostracization, and above all a test of our morality."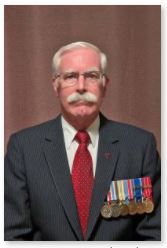 Has worked with all orders of government and extensively with the private sector to develop emergency management in Alberta, Canada and North America.
Prior to work in EMA, he had a twenty-seven career as an officer in the Canadian Armed Forces. His military experience was predominately in command appointments in operational field positions, including three tours as a Commanding Officer, responsible for massive strategic, operational and tactical international logistical operations. These operations included but were not limited to the withdraw of all Canadian personnel and resources from Canadian Forces Europe in Lahr following the end of the Cold War; the withdraw of all Canadian United Nations personnel and resources from the Former Republic of Yugoslavia during the 1995 War; and the deployment of Canadian NATO Forces into Bosnia). During his military career, he served in nineteen geographic locations, including three NATO postings to Germany, a posting to California, and postings or employment in most Provinces and Territories in Canada. He also was deployed on operational tours in support of the United Nations and NATO; in Egypt in 1978, Croatia in 1995 and Bosnia in 1996.
David Redman joined the Government of Alberta in 2000. His first appointment was in Emergency Management Alberta in November 2000, first serving a year as the Director of Community Programs. In that capacity he was responsible for support to municipal government's preparation, response and recovery to major emergencies and disasters throughout the province.
Following September 11, 2001, he was appointed as Director of Crisis Management Programs. In this capacity he was responsible for leading the development of the Alberta Counter-Terrorism Crisis Management Plan (ACTCMP). Once developed, he was appointed to lead the plan's implementation and daily coordination across all orders of government and the private sector in Alberta. The plan fully integrated both the public sector and the private sector response to threats.
In January 2004, he became the Executive Director of EMA, responsible for leading all emergency management activities for the Government of Alberta, in response to Natural and Human Induced Hazards. In this capacity he has worked and briefed extensively to federal, provincial, municipal agencies and widely across all industry sectors. He has worked in depth with the federal and state government of the USA in the areas of Critical Infrastructure Protection and Emergency Management. He was responsible for the direction of Provincial Emergency Management of the devastating floods that hit Alberta in June 2005. In 2005, at the request of the Deputy Minister of Health, he led the update of the Alberta Pandemic influenza Plan. He held the Executive Director appointment until he retired from Public Service in December 2005.
For the next eight years he worked as a respected consultant in emergency management, working with both the public sector and private sector. During this period, he was frequently called upon by the Auditor General of Canada, as an Emergency Management Expert in the drafting of, conduct of and final report drafting of detailed federal audits. He retired fully in December 2013.
He has a Bachelor's Degree in Electrical Engineering from the Royal Military College of Canada, and a Master's Degree in Electrical Engineering from the United States Naval Postgraduate School. He is a graduate of both the Canadian Land Forces Command and Staff College, in Kingston, Ontario and the Canadian Forces Command and Staff College, in Toronto, Ontario.
He wrote: Canada's Deadly Response to COVID-19
A copy is posted at the bottom of this page.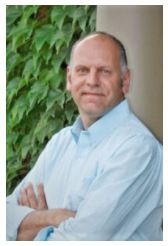 Vincent comes from a family with law enforcement tradition and began his policing career with the Ontario Provincial Police in 1982. He was posted to Downsview Traffic Operations in the City of Toronto. The busiest freeway in North America.
His career saw a number of transfers and deployments including the ERT Emergency Response Team, Technical Traffic Collision Investigations, Forensic Reconstruction and Native Policing to Pikangikum, a troubled and remote isolated area within Ontario. He contributed 15 years as liaison to the O.P.P. Auxiliary team in Niagara recruiting and training volunteers to act in emergency capacity should the need arise due to un-anticipated circumstances.
As an instructor, he taught various aspects of Forensic Reconstruction to other police agencies including Toronto Police Services, Peel Regional Police Services, Waterloo Regional Police Services, Durham Regional Police Services , Niagara College and the O.P.P. training academy.
In addition to conducting over 5000 investigations, he reconstructed over 200 fatal collisions, testified on numerous occasions as an expert witness in the courts and retired as a recipient of the Exemplary Service Medal and Auxiliary Liaison Officer of the Year award.
---
TBOF Board of Directors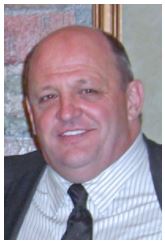 Mr. George Bears, a strong visionary, and principled, influential leader, has developed expertise working with charitable and commercial enterprises, corporate donors, financial institutions, and lenders, and has secured funding for oil and gas, mining, real estate development, the tech sector, and for charitable organizations. He has extensive experience as an owner and operator of his own companies.
Mr. Bears also has a very unique gift of identifying and connecting key people and talent for a given project, and building strong, principled "best in class" world class teams.
George served for 5 years (1986-1991) in Ottawa, as National Director with Victims of Violence in the Canadian Criminal Justice System, advocating in Parliament and across the country, for surviving family members who lost loved ones to homicide. He personally spearheaded Canada's first and only national unsolved homicide research and identification program. He also established a National Missing Children's registry.
George worked with key federal Members of Parliament to make many critical policy changes to parole regulations, and he played a significant role in the extradition of serial killer, Charles Ng, who sits on death row at San Quentin, California, for the premeditated murder of 12 innocent men, women and children.
George continued to work with key political leaders for additional causes over the years. He was one of the founders and directors of the Foundation for National Policy Trust Canada, a public policy action group working with Roy Beyer on a national campaign to defend traditional marriage. This campaign, with Roy's leadership, went on to win 26 key ridings in southern Ontario and Manitoba to help elect Prime Minister Stephen Harper.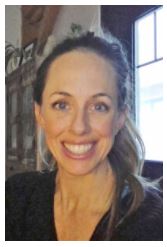 Dr. Laura Braden is a molecular biologist with a focus in immunology. Her passion for the last 15 years has been immunopathology, disease resistance and host-pathogen interactions using advances in genomics, transcriptomics, proteomics, and functional immunology. With extensive experience in molecular research, Dr. Braden has travelled all over the world to present her work at scientific conferences and has been an invited guest at several international universities. After two post doctoral fellowships in immunology, Dr. Braden was in the early stages of her career but was fired for asking questions about the COVID narrative and speaking out against the unconstitutional and unscientific basis of the draconian mandates in Canada. As a scientist and mother, Dr. Braden will continue to unapologetically fight for the truth and defend the unalienable freedoms of all Canadians.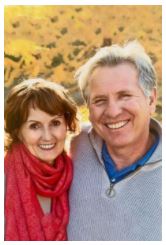 Entrepreneur, Business Owner & Influence Leader
1975 graduated from Banff Composite High School.
1979 graduated from Briercrest Bible College with a Bachelor's in religious education played three years of college Volleyball for BBC and enjoyed playing with believers as teammates had many good memories and still-keeps in touch with classmates and roommates from college.
1979-1985 worked with a youth mission as a team member, recruitment officer and administrator. It was called Team Ventures International, and the name was later changed to Venture Teams international, joined the board of VTI September 1985-2008
Married to Linda McLean in 1982 of Lacombe Alberta who he met while on a VTI mission team that travelled to India and around Canada for 11 months.
Spent two summers in masters studies during his years on VTI staff studying Christian Leadership and Administration.
1985 moved back from Calgary to Banff to manage a family hotel called High Country Inn.
Remained as manager for 14 years, worked with his father and brother-in-law expanding this and other business all those years.
Joined the board of Briercrest Schools and seminary for a five-year term in the 90s.
August 1999 moved back to Calgary for his families educational options to be pursued.
2000 took over leadership of Venture Teams International and served for 20 months as interim director.
2002 to present has pursued business and ministry opportunities. He travelled to India, China, Bangladesh, and Mexico on mission trips one with his family, was a Gideon for just over 20 years delivering bibles to schools and hotels, served on the board of Outreach Canada located in Delta BC. for five years.
In recent years Greg has had to slow down a bit he sold much of his business interests in Dec. 2020. He has had three cancer procedures in the last 12 years, and very grateful to Doctors and God for his recovery.
He and his wife Linda are about to celebrate their 40th wedding anniversary in July 2022. They have four children, three of which are married and 9 grandchildren.
They currently reside in Calgary but spend much time in Banff and Canmore.
Joe Pollock is an educator and businessman who is passionate about working towards smaller government and freedom from government overreach, individual rights, personal responsibility, family values, thinking for oneself, truth and the rule of law.
For over 30 years, Joe has worked in education, first as a science and math teacher in the public system, and for the past 25 years, as a consultant and proponent of choice in education and alternative educational delivery models. In 2002, he started Greenhouse Effects, a family run greenhouse business that continues to serve the Calgary area.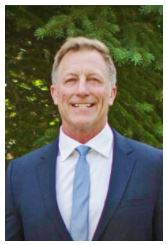 Rob Frost is a man of faith and family. He is a devoted husband, loving father, supportive grandfather, caring son and brother. On top of being an entrepreneur and businessman, community leader, coach and mentor, Rob also has in depth experience in facing corruption within private business, government agencies and industry-funded provincial corporations. He has a passion to see greed and corruption uprooted, and to see our culture shifted to one of caring and sharing.
Rob believes in complete or holistic capitalism (capitalism with heart) where we care equally about people, profit and the planet which is a culture of "All Shall Prosper" so that everyone wins as we move from greed and self-centredness to generosity. Instead of having a mind-set where we maximize our own self-interest in every deal at the expense of someone else we conduct transactions so that all parties prosper. This is a sustainable economic model where we need humans and we need enterprise to come together so that everyone at the table prospers. Wealth then becomes infinite and not just held in the hands of a few. The very core of social and economic well-being is driven by SME's (small and medium sized enterprises). It is time to stop the malfeasance, nonfeasance, and misfeasance by some of our elected officials and public employees to get Canada back to the True North Strong and Free!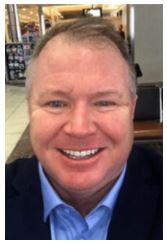 Jeffrey Rath was admitted to the Bar of the Province of Alberta in 1991. He is a member of the Law Societies of Alberta, Manitoba and the Northwest Territories. He has argued and won constitutional cases in every level of Court in Canada including all of the Senior Appellate Courts and the Supreme Court of Canada.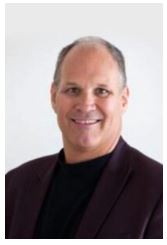 James is President of an institutional General Contracting firm, Land Development Company and Home Building Company. James has previously served as a Director at Christ The Redeemer Catholic Schools and was on the board of Catholic Christian Outreach. James specializes in strategic planning and team building and has success in bringing people together to achieve common goals. James Peloso has been happily married for 29 years to Jennifer Peloso. They have 9 children (7 boys, 2 girls- aged 27 to 5) and reside in the Calgary area.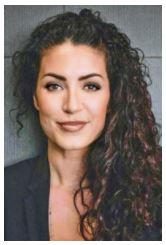 Tasha's background is in behavioural psychology and she has spent decades working and volunteering in the not-for-profit sector of Calgary. She has worked in various areas such as children services, mental health, private education, advocacy and the arts. She has experienced roles as an Outreach worker, Campaign Director, Board Chair and she later launched a consulting practice on fundraising specifically for non profit Boards. She has networked and help raise hundreds of thousands of dollars locally including larger projects such as the Canmore Holidays for Hope and the Calgary Flames Arena which she spearheaded their capital campaign of 18 million dollars.
Most importantly she is a mother of three beautiful boys of which she homeschools while helping her husband with their 77 year old local family business. For the past two years, she has been extremely vocal and public with her views on the abuse of our overreaching government and the attack on our civil liberties.
She is relentless in her pursuit of uncovering the truth and regaining our freedoms by ensuring that those who have contributed to the destruction of our communities are held to account. The price paid for her advocacy and organizing with various freedom movements has been heavy but she is committed to her resolve. Which is to ensure that this never happens again for ourselves or our future generations.
---
takingbackourfreedoms Interview original date April 5, 2022
Watch more TBOF interviews: https://rumble.com/user/takingbackourfreedoms
---
Lieutenant Colonel (Rt) David Redman's Document: Canada's Deadly Response to Covid-19