UPDATE:
Hello everyone,
Tonight (February 14, 2022) at 9pm Eastern / 6pm Pacific we will host an emergency webcast to discuss the declared Emergency Mesasures enacted by the government today. Our guests will include Randy Hillier, Dr. Paul Alexander and more.
To watch please visit us at https://tbof.ca/webcast
Kindly,
The TBOF Team
~ ~ ~ ~
Live just a few hours ago. Watch the Press Conference. This again is government overreach. CLICK image to view video.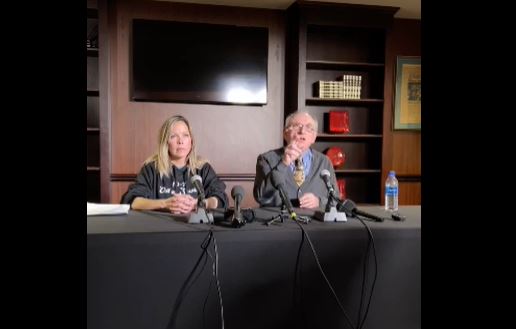 ---
This is a video is from different camera views. It starts when The Honourable Brian Peckford starts to speak.
---
Video of Laura-Lynn Tyler Thompson talks to Tom Quiggen, Pastor Henry Hildebrandt and Tom Marazzo after the Honorable Brian Peckford's press conference
---
RebelNew Report was live February 14th @ Noon
---
Pierre Poilievre: Trudeau created political emergency can end it by reversing mandates/restrictions
---
Constitutional Crisis | Brian Peckford | The Jordan B. Peterson Podcast S4: E78. This is full of clear explanation.. .a good watch.
Recorded on January 25, 2022
---
A Lawyer explains the Emergencies Act